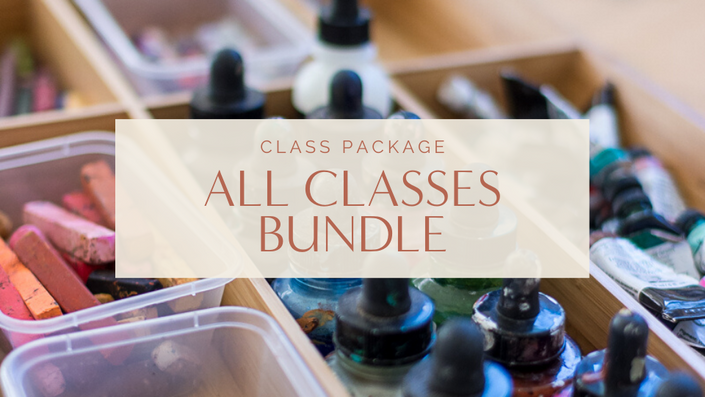 All Class Bundle
Nine Watercolour, Acrylic + Mixed Media Class Bundle
All Class Bundle - 20% Discount!

Now $300 USD (valued at $375)
Are you ready to go on the ultimate-mixed media adventure? If you said yes, this bundle is for you! It contains ALL 9 of my mini-classes! Create watercolour abstracts, paint a big acrylic canvas, work in a series, try collage, draw inspiration from nature and much more!
This bundle includes nine Watercolour, Acrylic + Mixed Media Classes
Watercolour Explorations
The Melting Pot
Piece by Piece
Abstract Adventuring
Abstract Landscapes
Layer by Layer
Minimal Magic
Flourish and Flow
Braver Things
In this class bundle you will:
Learn a wide variety of abstract techniques in watercolour, acrylic and mixed-media.

Loosen up and discover the magic that happens when you let go and play!

Get tips on all the things that make a difference – choosing colours, strengthening compositions, developing your style, working through challenges and of course finishing!
---

What is included:
Professionally edited video instruction
Step-by-step painting tutorials
Downloadable videos
Instant access to all content
Self-paced lessons with life-long access
Private Classroom + Facebook Community
For more details including class trailers and supply lists, click on the individual classes below.

Your Instructor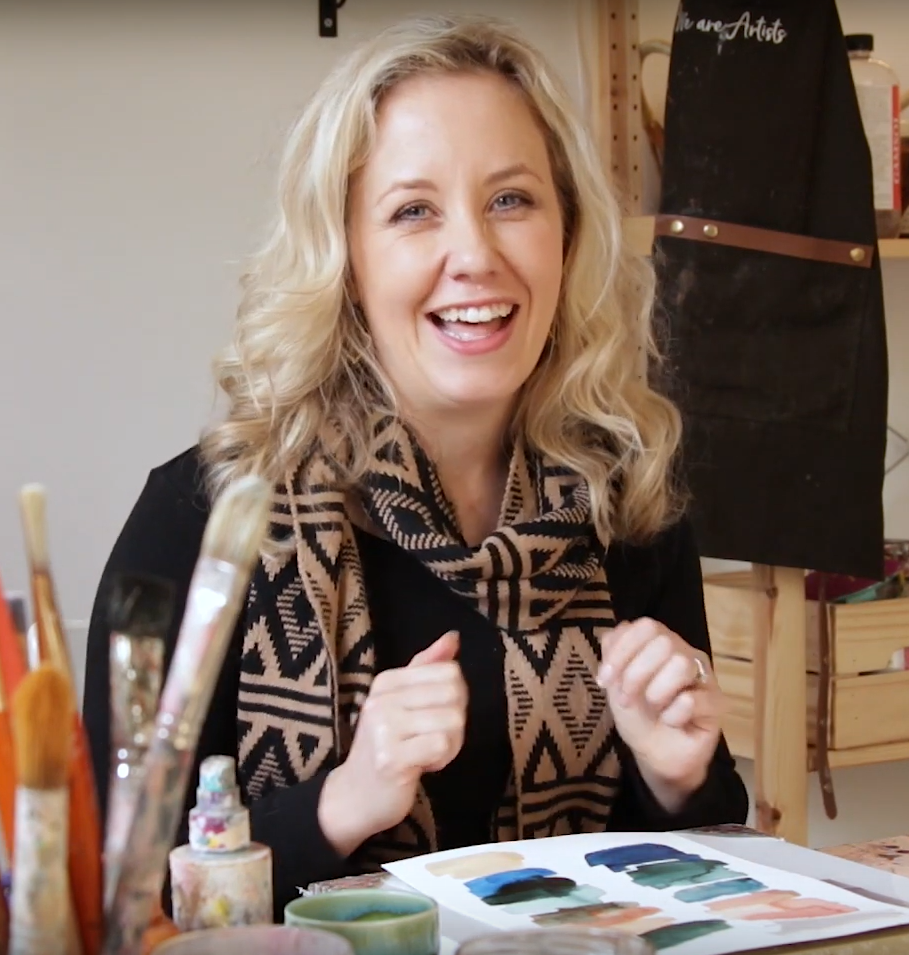 Hi I'm Laura, a mixed media abstract artist from Adelaide, South Australia. Welcome to my online classes.

Here you will find tips, techniques and step-by-step lessons to grow your skills, confidence and creative style. I'd love for you to join me!

Courses Included with Purchase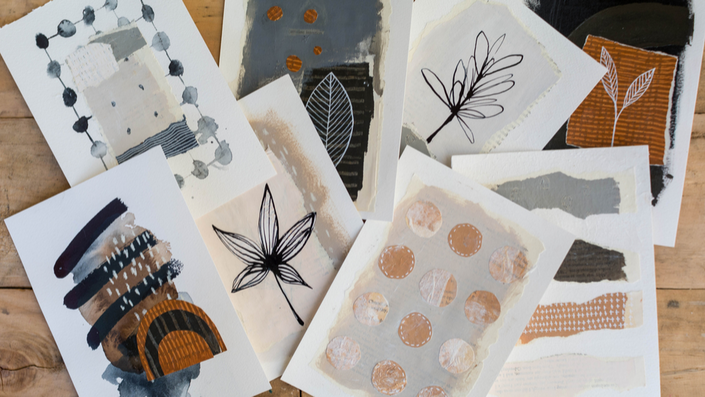 Minimal Magic
Create a Set of Mixed Media Paintings Using Limited Supplies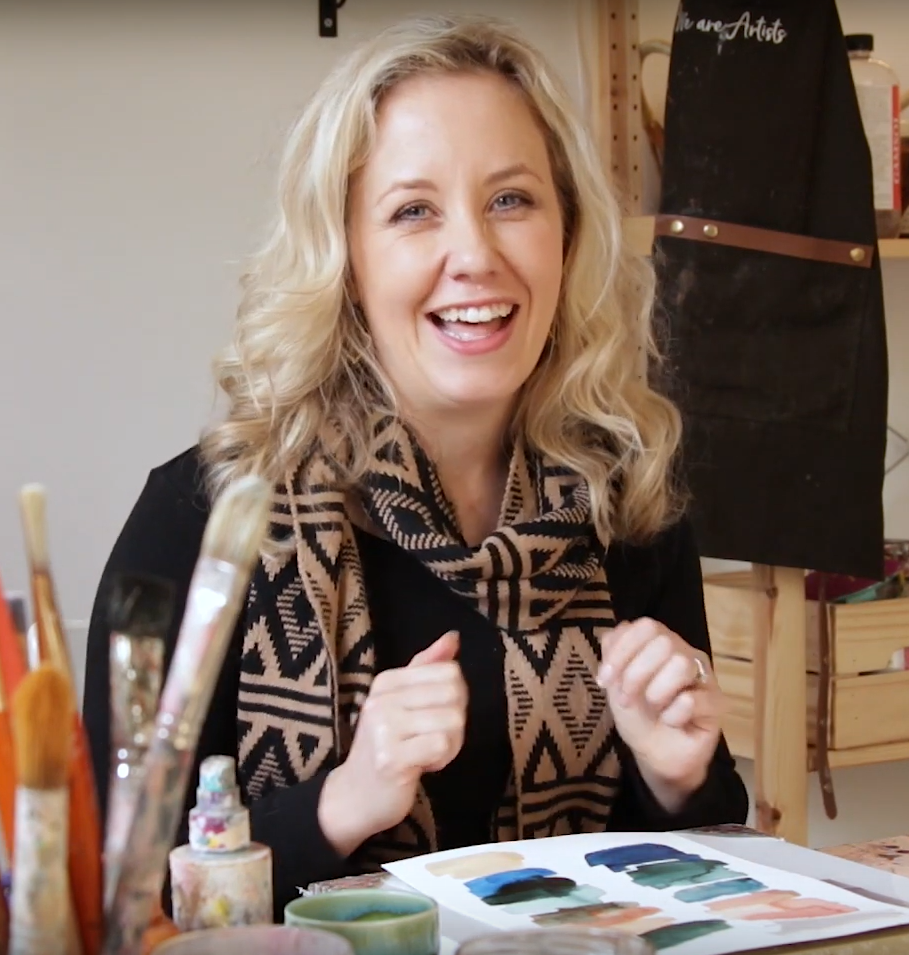 $35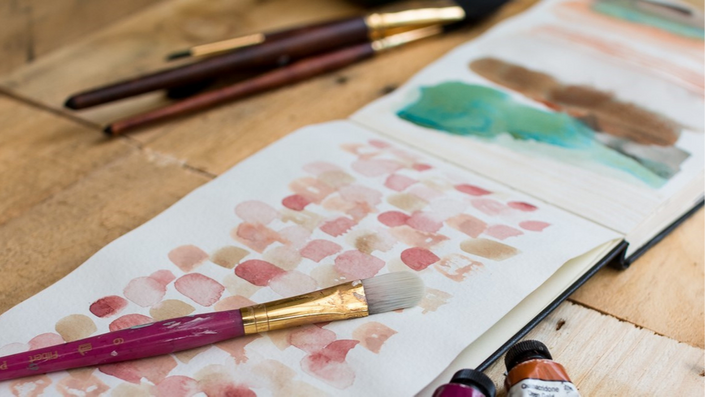 Watercolour Explorations
Playfully Explore Watercolour Abstracts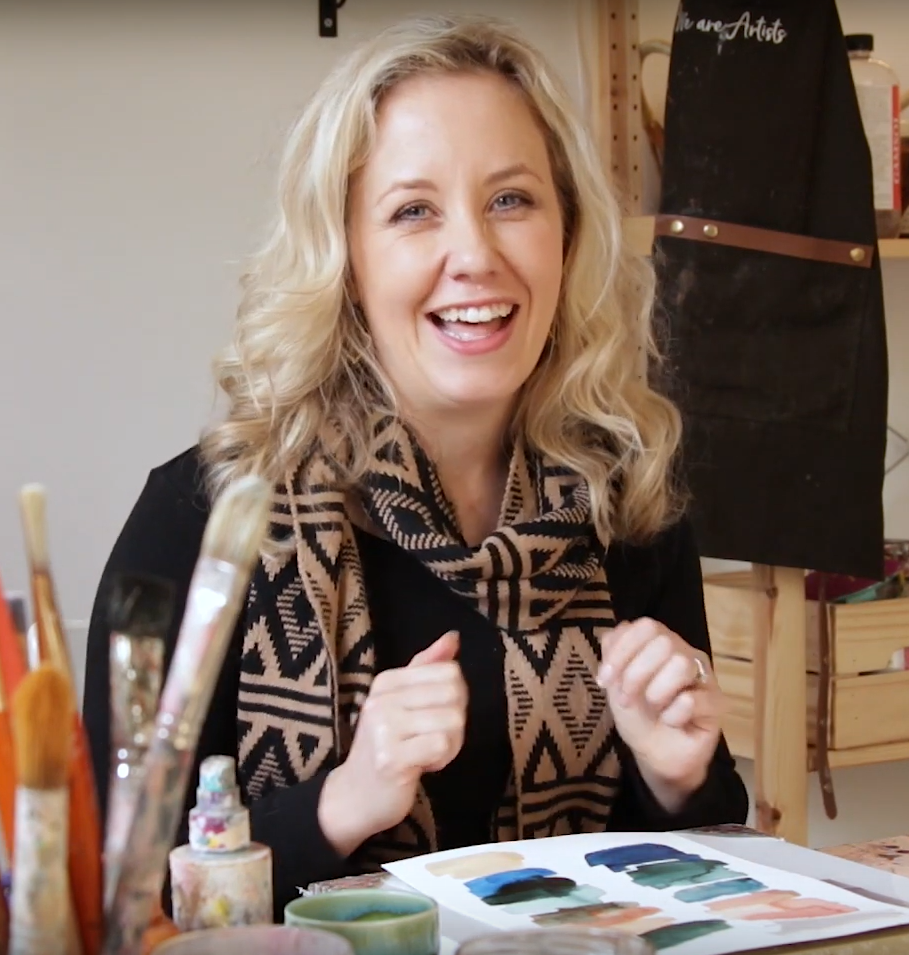 $35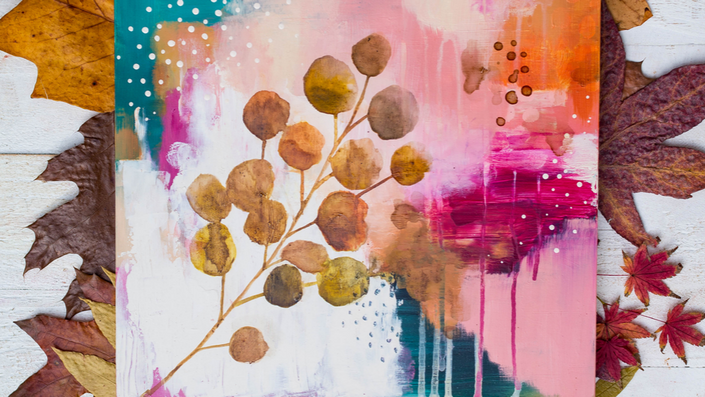 Flourish and Flow
Paint Uplifting Botanical Abstracts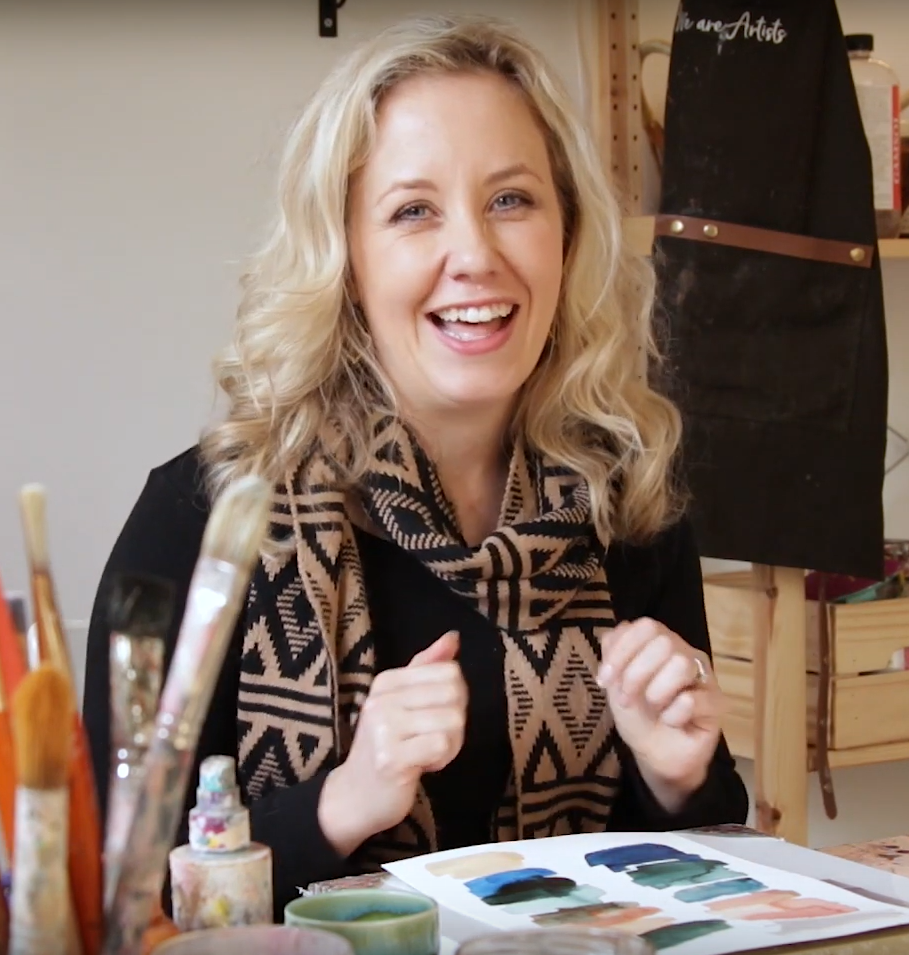 $35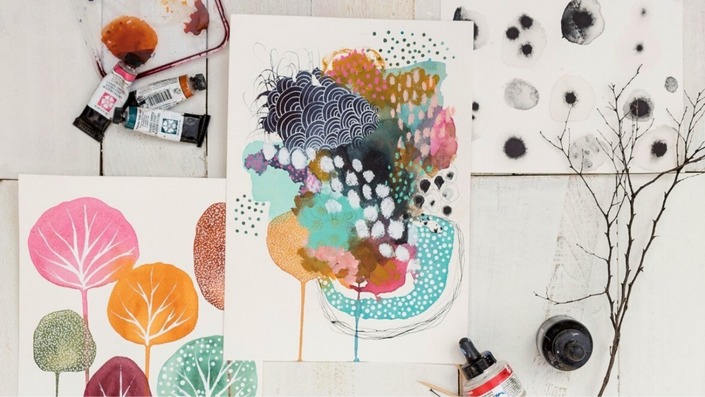 The Melting Pot
Discover the Joy of Mixed Media Abstracts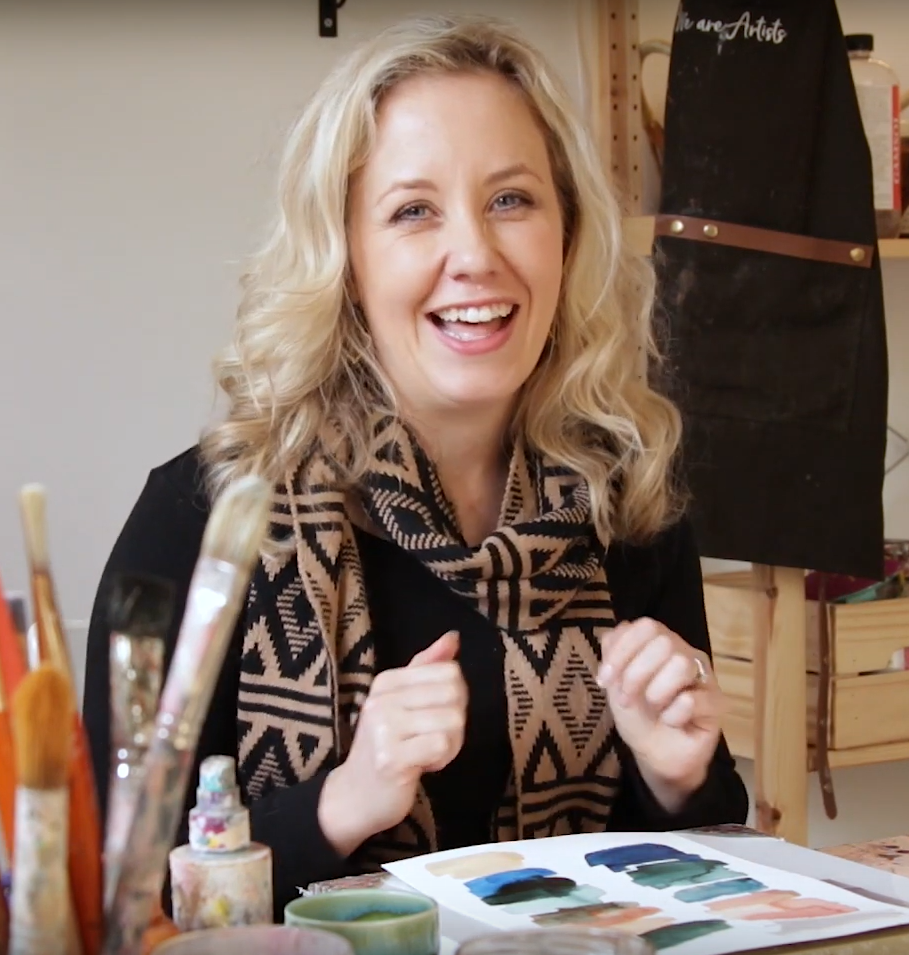 $35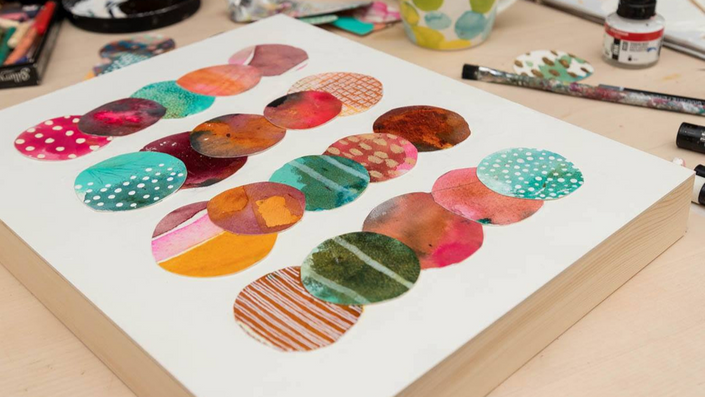 Piece by Piece
Create Colourful Geometric Collages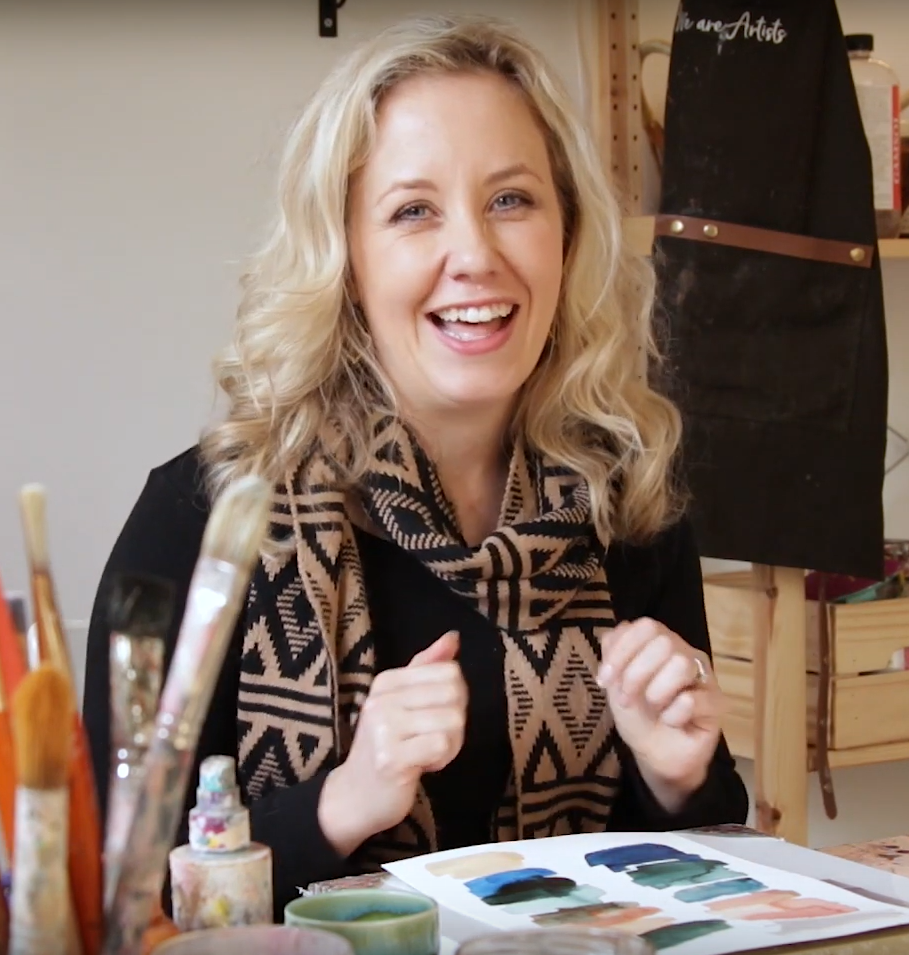 $35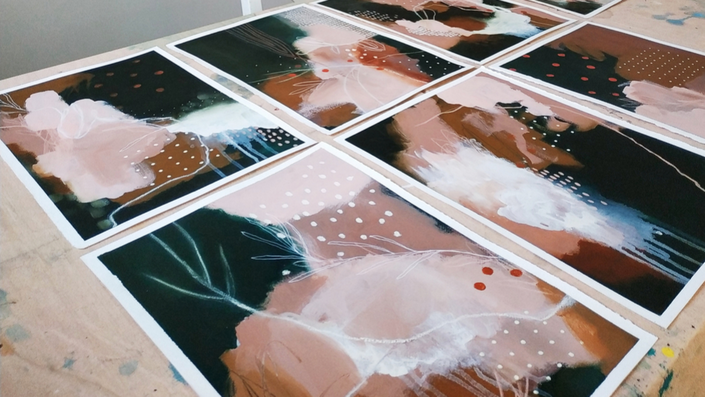 Abstract Adventuring
Create a Cohesive Abstract Series on Paper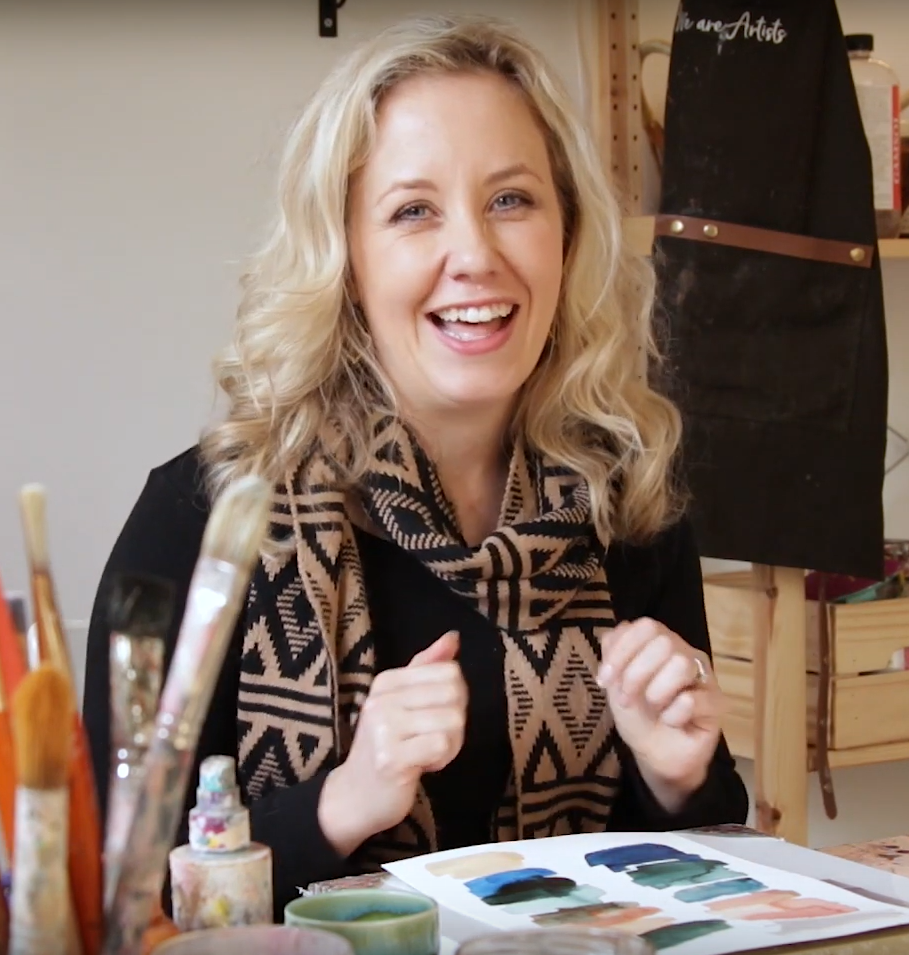 $35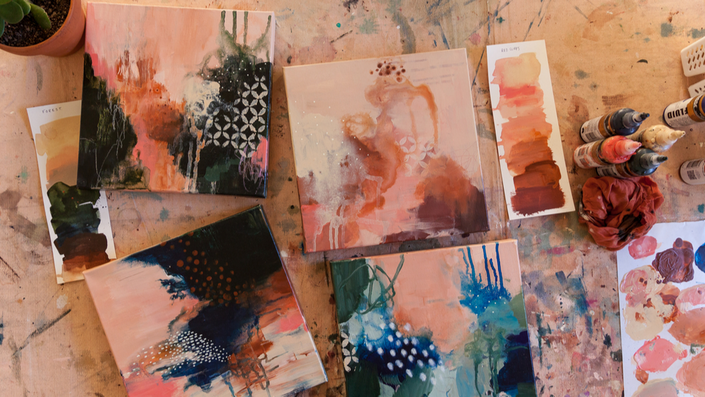 Abstract Landscapes
Loosen up and Paint a Series of Nature-Inspired Abstracts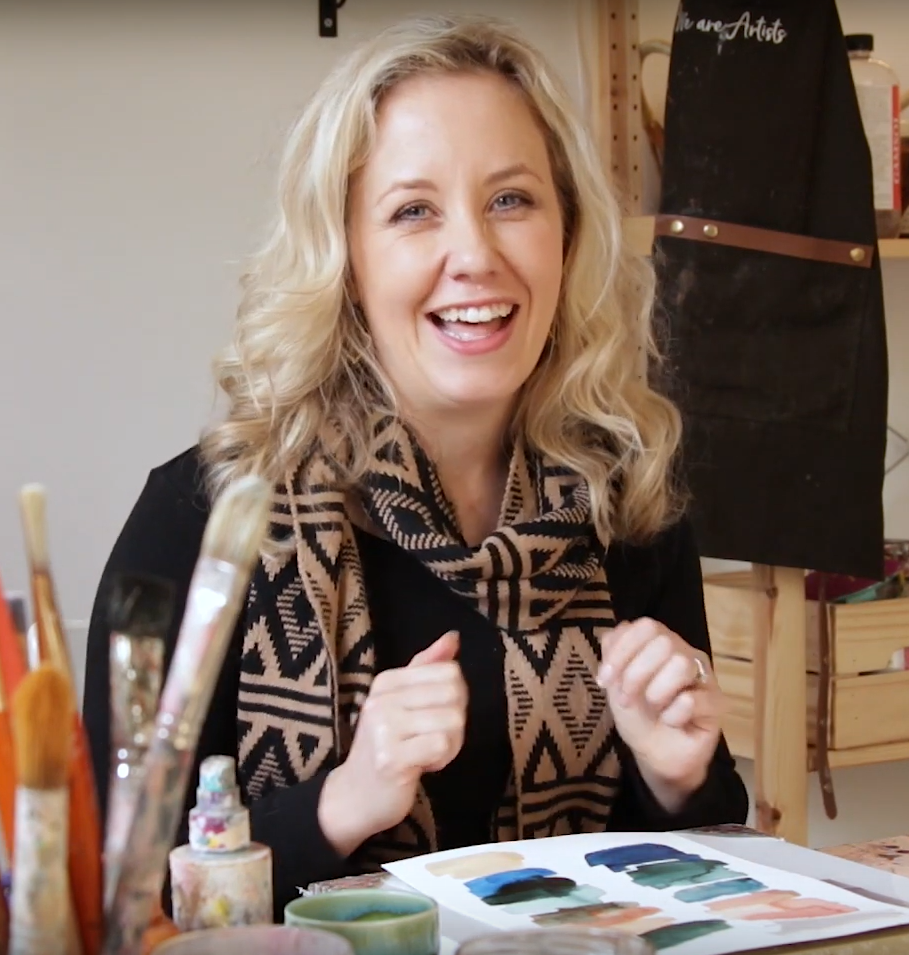 $55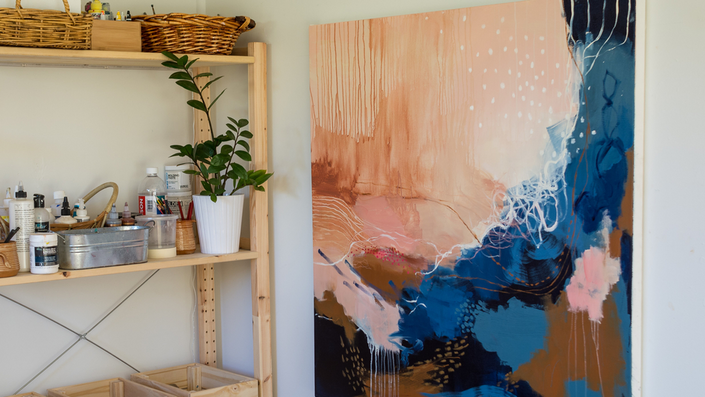 Layer by Layer
Paint a Big Abstract Canvas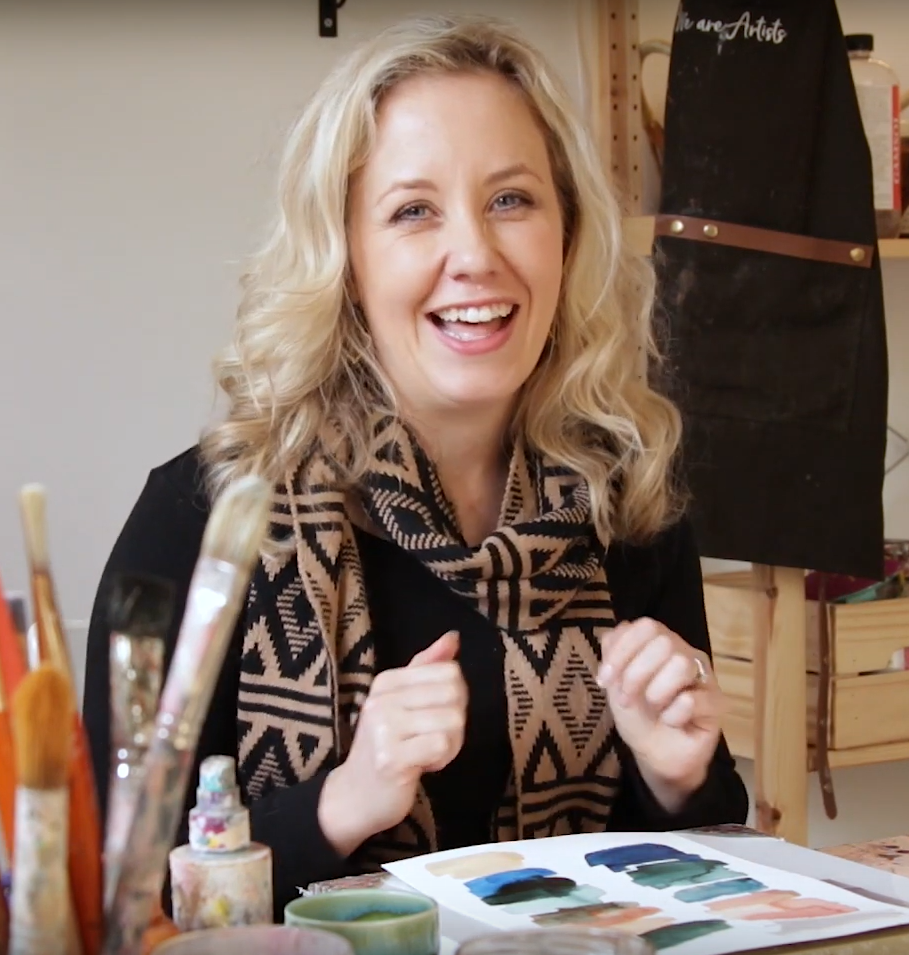 $55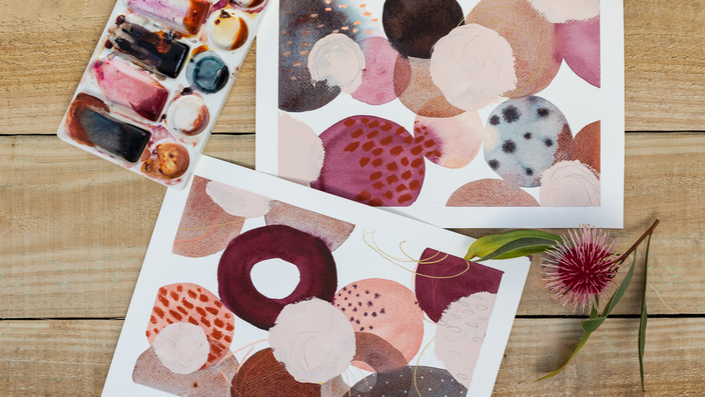 Braver Things
Go Deeper with Your Abstract Art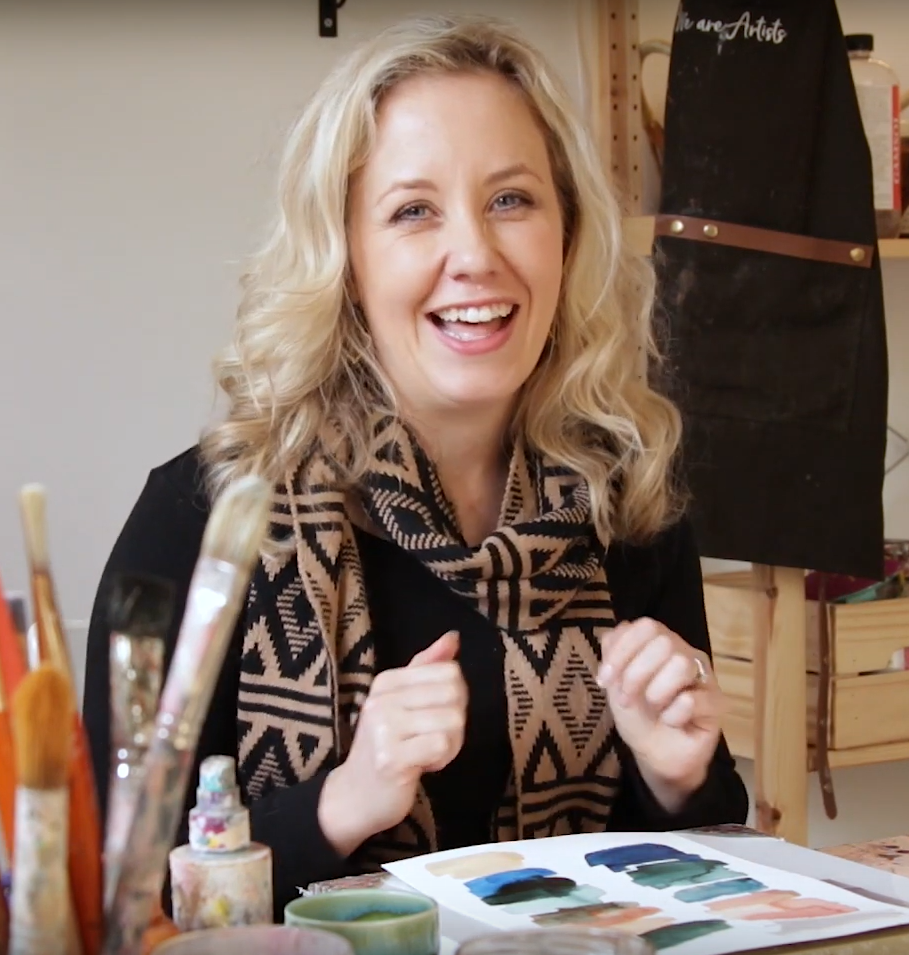 $55
Original Price: $375
Frequently Asked Questions
When does the course start?
The course is an instant access class. You will be provided with access to all content immediately and can work through the content at your own pace.
How long do I have access to the course?
The course comes with lifetime access. You will have unlimited access to this course for as long as you like. You may keep and download all content.
What level is the course suitable for?
This course is for anyone who has an interest in mixed-media abstract art. It is suitable for complete beginners and more experienced artists.
Do I need all the supplies listed?
No, I encourage you to work with what you have and adapt the class to suit your needs. You may find it helpful to watch the class through first and then decide on your supply choices. Your way is perfect!
Do I need high speed internet for the course?
Yes, you will need a good internet connection to view and/or download the video content for this course.
Will there be an online community for this course?
Yes, I will provide details of how to submit a request to join the Laura Horn Art Facebook community. There is also a hashtag #laurahornartclasses that can be used on Instagram and other social media platforms.
What is the refund policy?
Once you are enrolled in the course I am unable to offer a refund. I encourage you to contact me if you have any questions about the course prior to signing up.