Watch this video first!
Take a look inside the class ...
Do you feel like you are going around in circles? Struggling to finish paintings?


I hear you because this was me too. When I started painting, I would fixate on ONE painting. I wanted it to be perfect. At the end of a session, all my muscles would ache. I kept asking myself, why is this so hard?
What I realised was that you can't put ALL your hopes and dreams into one painting. That's a recipe for disaster, right there.


You NEED a village of paintings.


Working in a series transformed my art career, and in this class I'm sharing the exact steps I use.


Class Overview


Come join me in the virtual studio as I work on a new botanical collection.


You will learn ...
How to develop an idea
The benefit of thoughtfully gathering inspiration
Different ways to draw and document ideas
How to make a series cohesive while still interesting
Tips for presenting different styles of work to your audience
You will also get access to botanical demonstrations in pen, pencil, ink, and watercolour. This is an opportunity to get an inside look at one of my signature painting styles.
Throughout the lessons, I share plenty of tips on colour, layering, composition, mixed media, and so much more!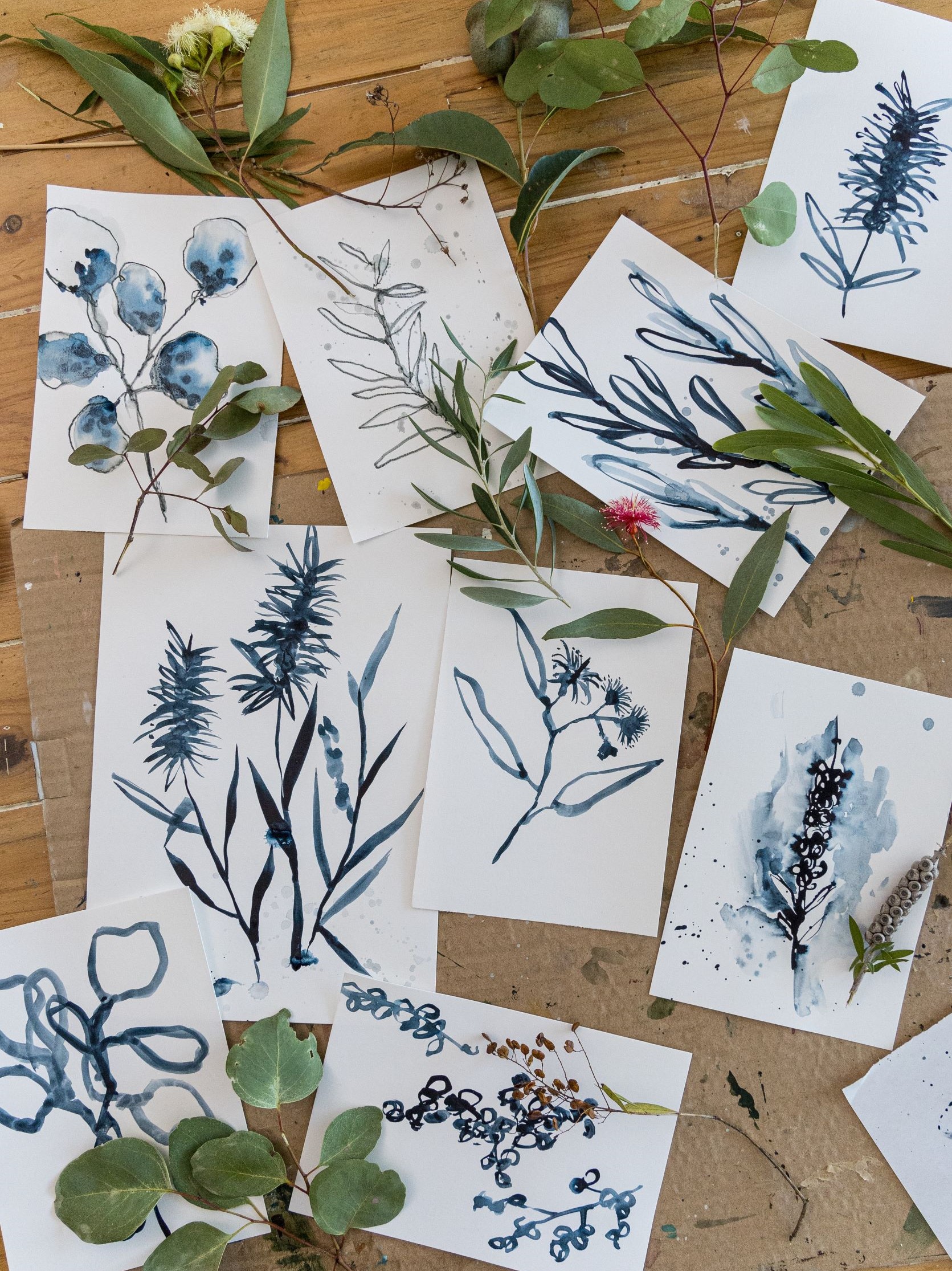 What is the Creative Blend Art Program?
This class is part of the Creative Blend Art Program. The CB Program is designed to help you establish a consistent art practice while digging in deep with what lights you up and makes your work unique.
The program is running from April 2022 through until March 2023.

A new class is released each month exploring a theme. From developing your style to building confidence with colour, rest assured, this is a jam-packed program!
Each class includes a rich combination of; painting videos, Q&As, art supply deep dives, guest artist interviews and so much more. All in a cosy, relatable and easy-to-digest format. You also get LIFETIME ACCESS!

Let's take a closer look at ...
Working In A Series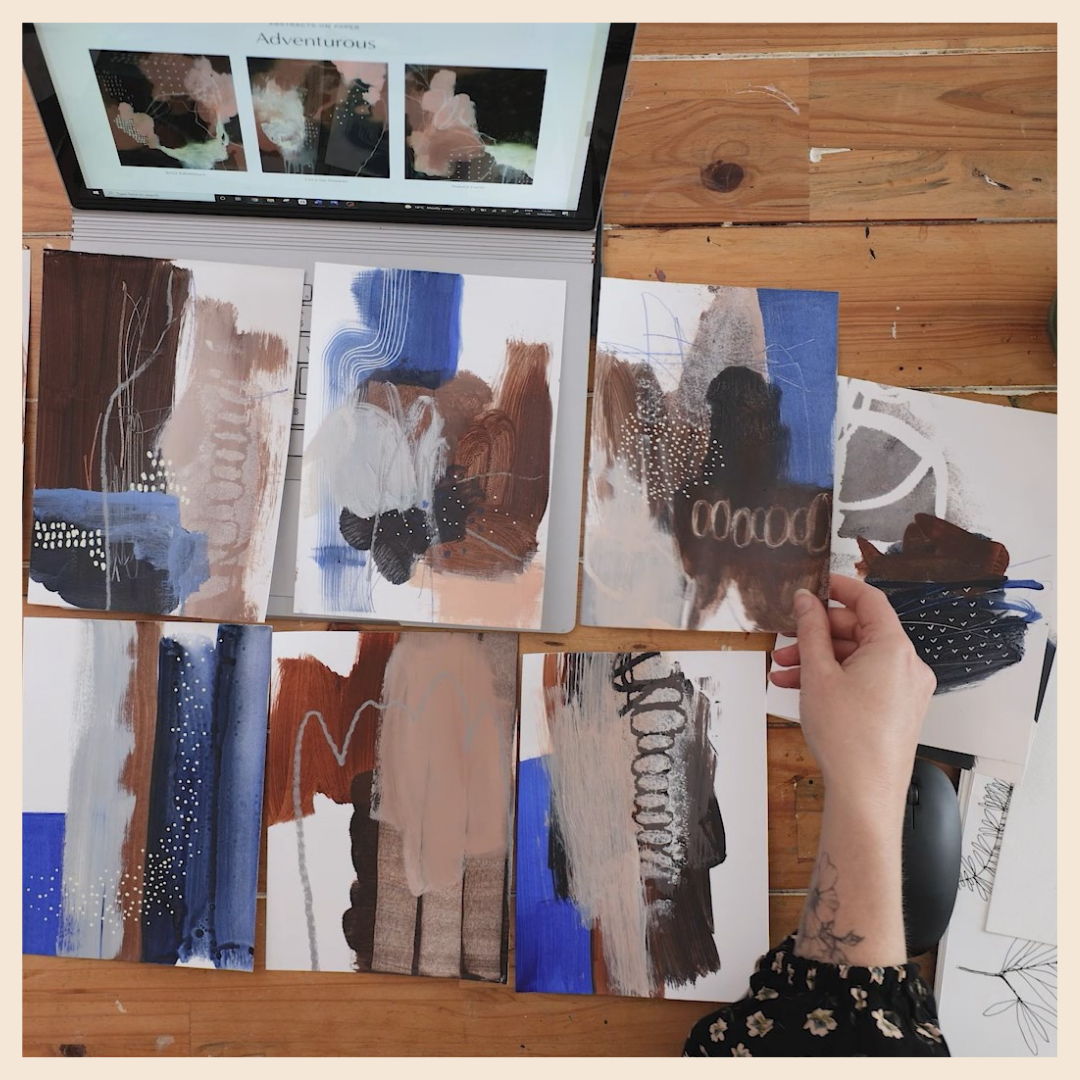 Working in series doesn't have to be boring. Quite the opposite.
In the Q&A, you'll learn how to set yourself up for success.
I am sharing my top tips for setting up your space, organising your workflow, staying motivated, thoughtfully presenting your art, and so much more!
You won't want to miss this.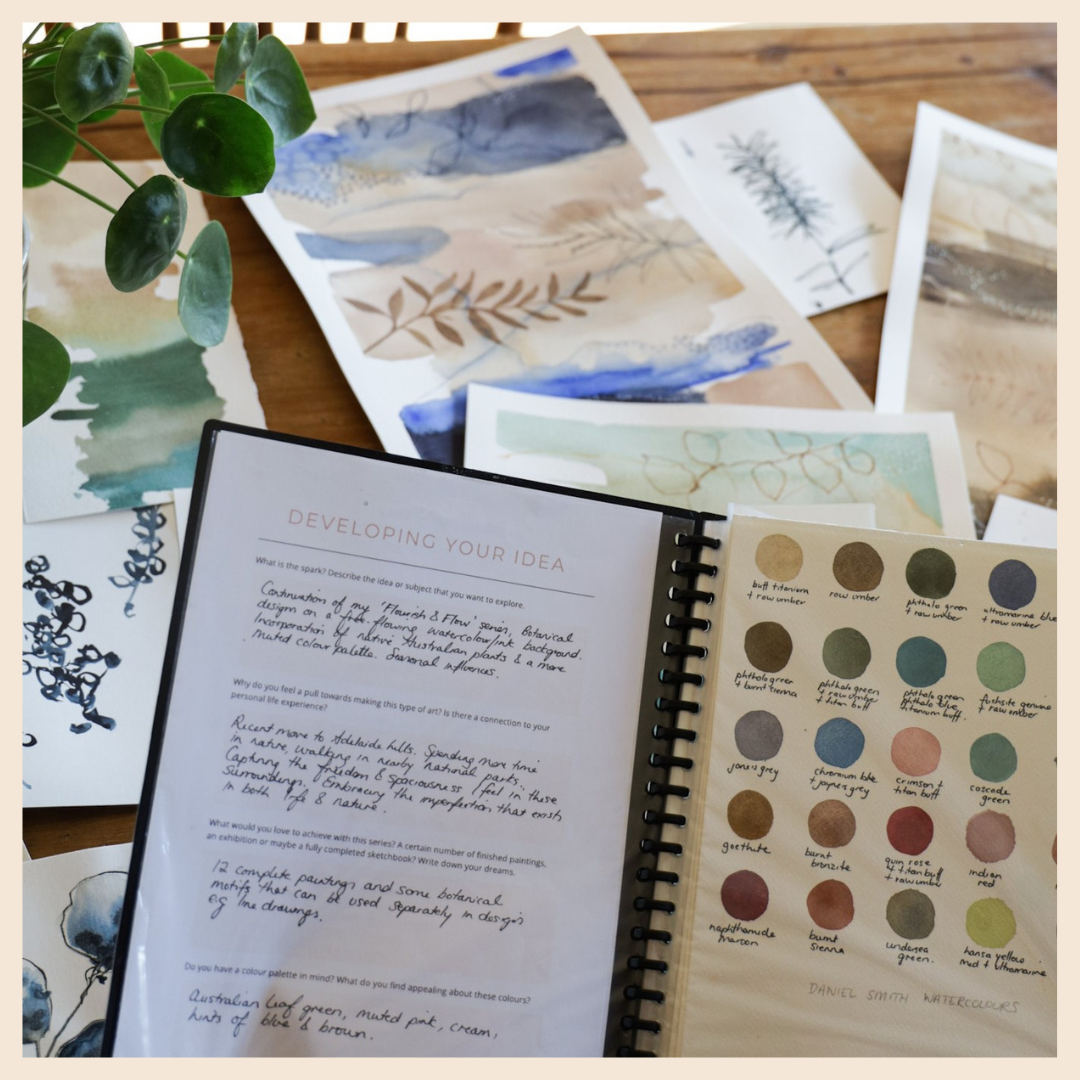 Gathering inspiration is a fun and often addictive part of the creative process, but what do you do with all your ideas?
In this cosy video, I'm sorting through the piles and getting organised.
Come join me at my kitchen table and discover the benefit of creating a handy reference folder.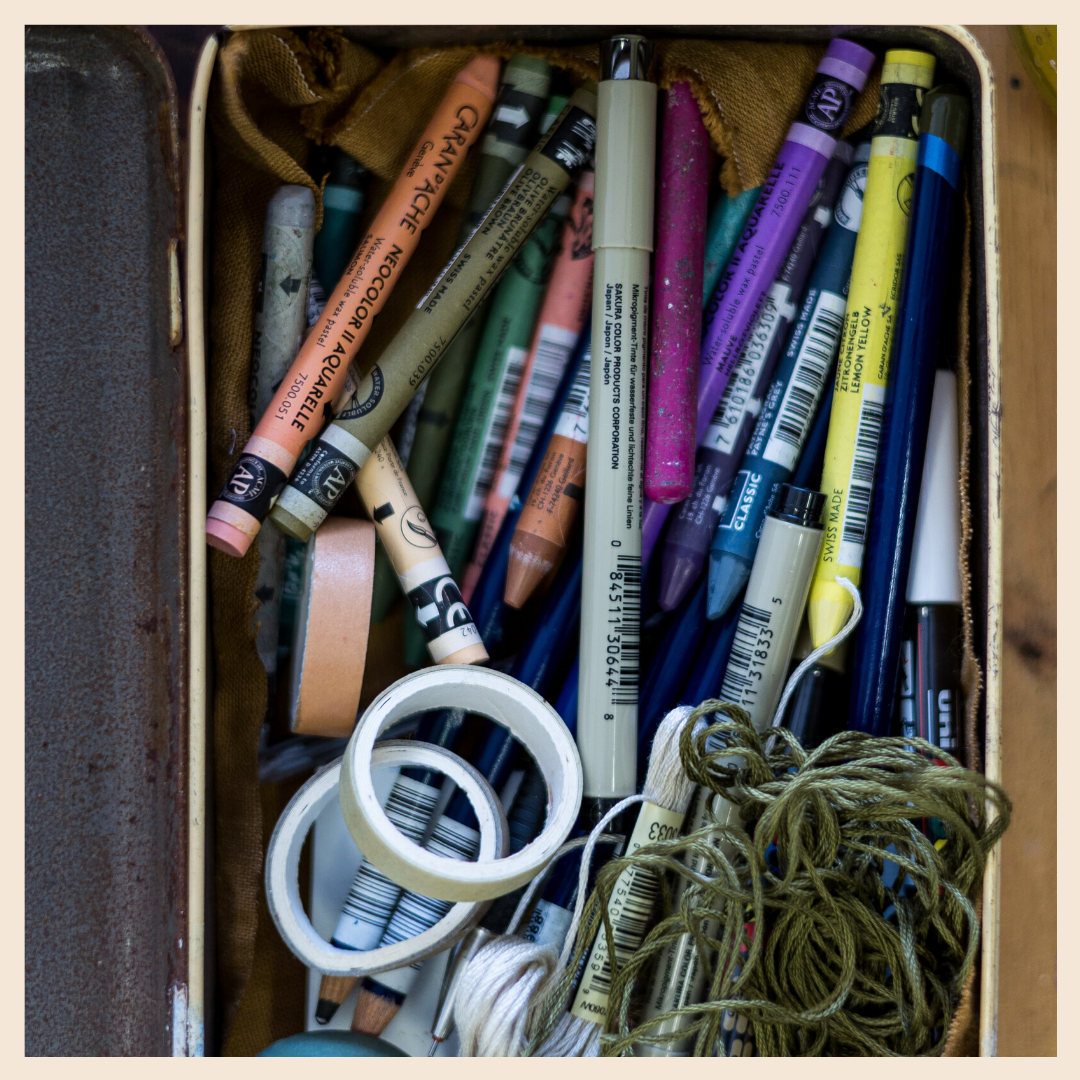 Looking for a versatile art supply? You can't go past, Water-soluble Pencils and Pastels.
They can be used dry to make bold marks or wet to make washes. Win! Win!
In the deep dive I'll take you through my favourite brands, different ways to use them and how to seal your finished paintings.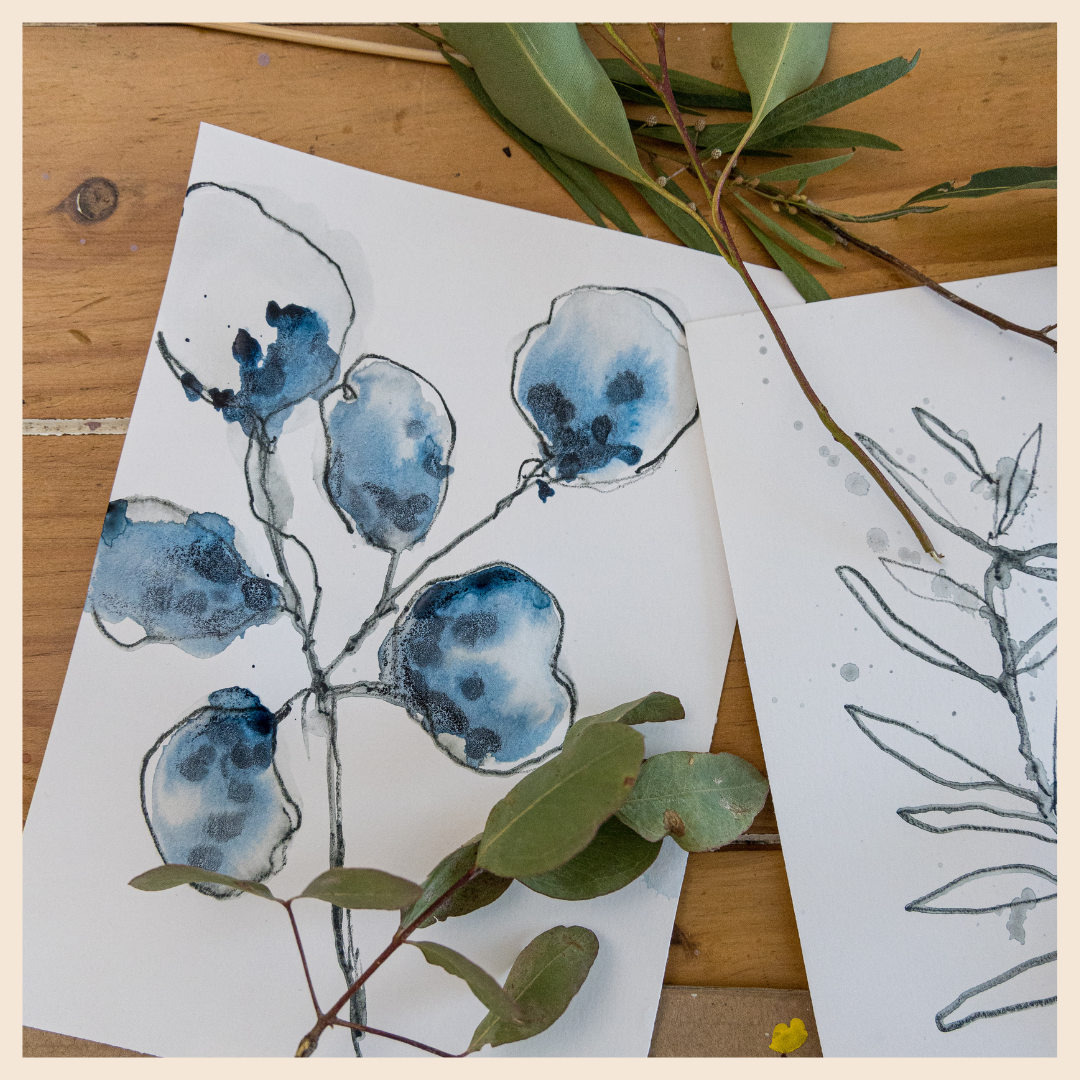 Creating a series is a journey!
In the Creative Exercise, you'll discover your drawing style and learn how to quickly capture ideas using pen, watercolour and ink.
This groundwork will help you when you work on your final pieces.
You will also get to see how I approach a new botanical collection. This includes a start to finish demo of one of my latest pieces.

I've never worked "in a series" before, but now I will work this way ALL the time. This is a game-changer!


-Carol Mcbride (Creative Blend Participant)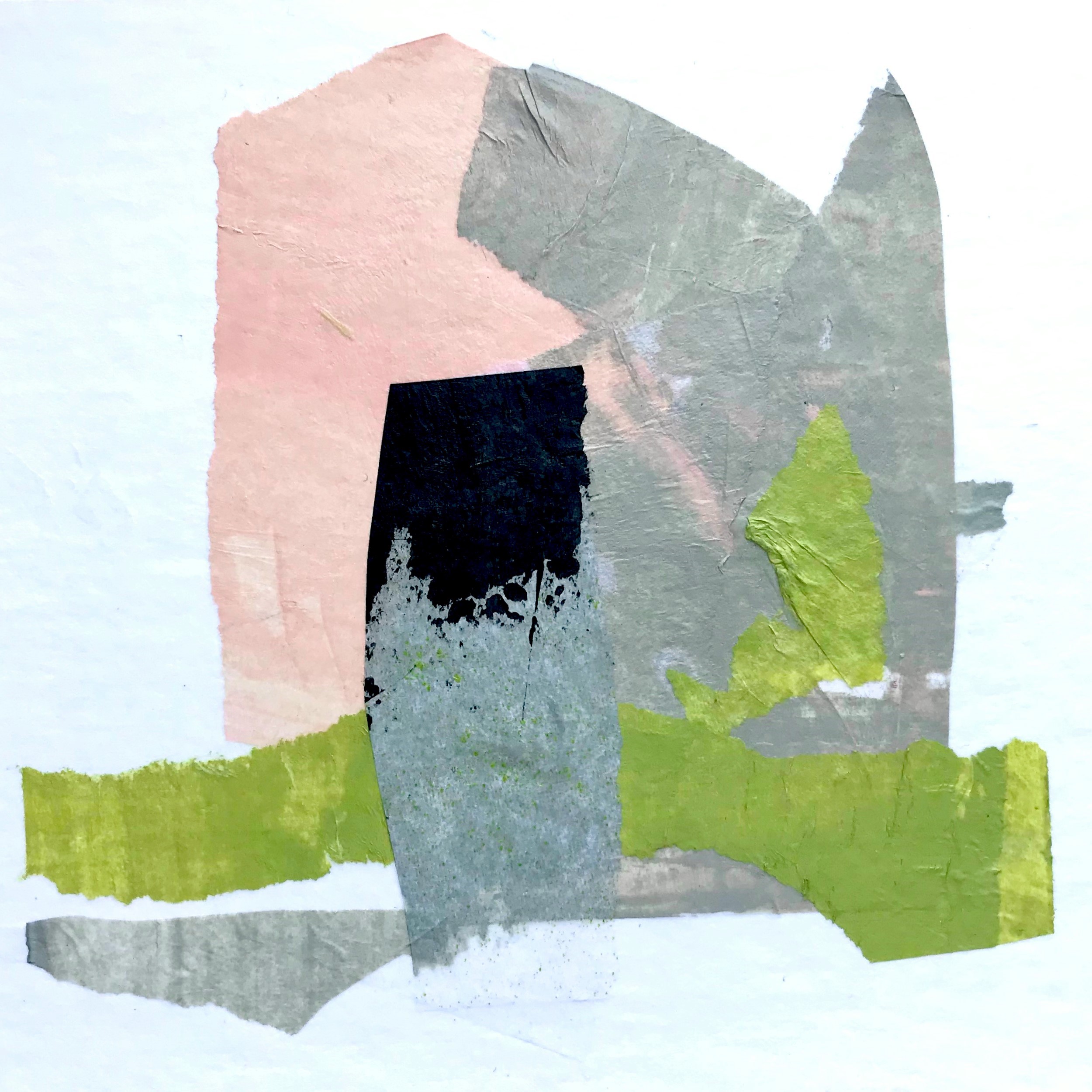 Participants use a variety of mediums throughout this program. All of the lessons are open-ended and an be adapted to take into account personal preferences.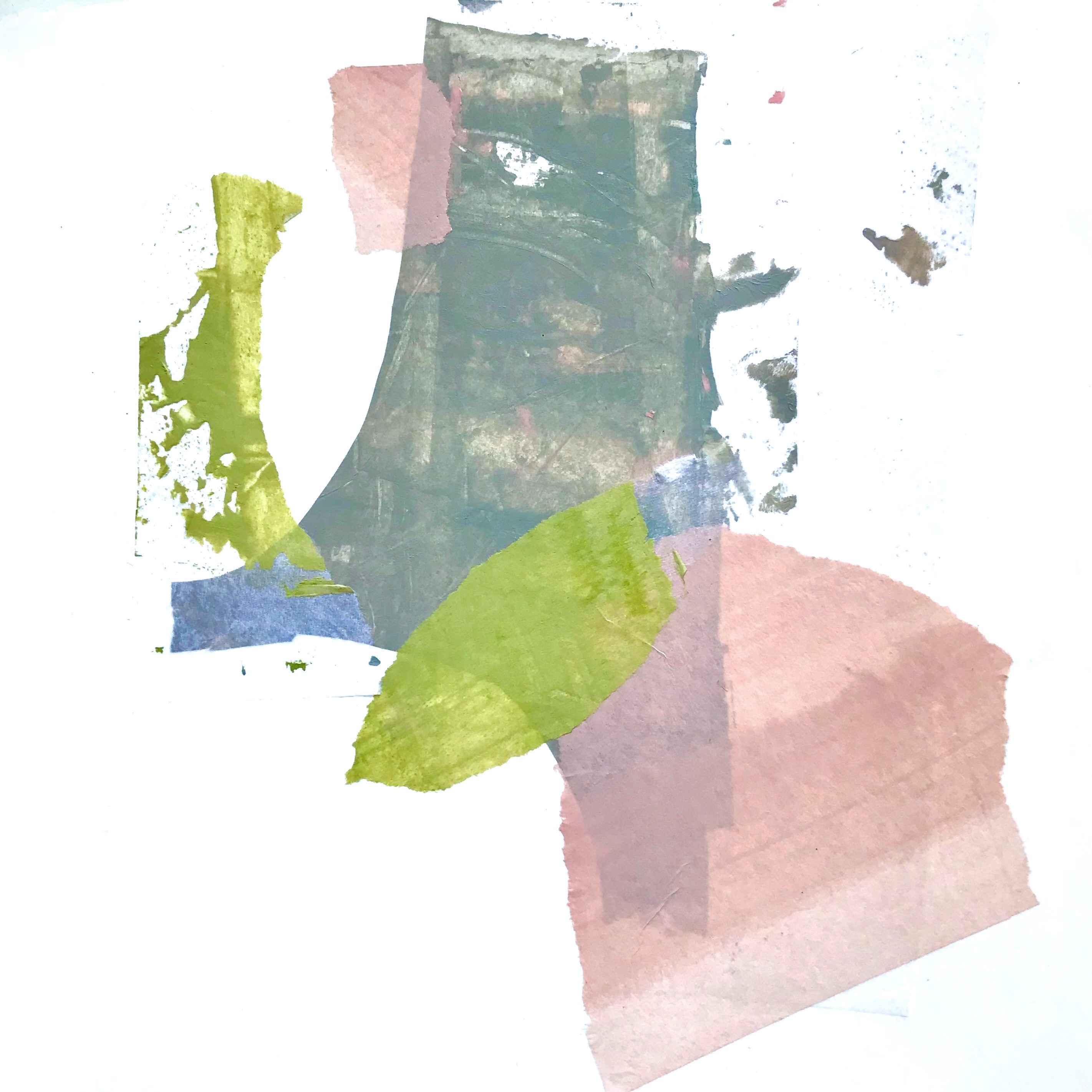 Find Carol on IG @carolannamcbride.art
There is a very supportive Facebook Group where artists can share their work, ask questions and provide suggestions for future lessons in the program.


Grab your seat today, and elevate your life and art practice
The course is priced in USD. If you use another currency, the USD amount will be converted at the checkout by Stripe (if you are using a credit card) or by Paypal. You can get an approximation by checking the conversion rate using xe.com.
Refund Policy: Because you're giving immediate access to the class, I am unable to offer a refund. I encourage you to contact me with any questions prior to purchasing. There is a contact form in the footer of this page.
Love from past students……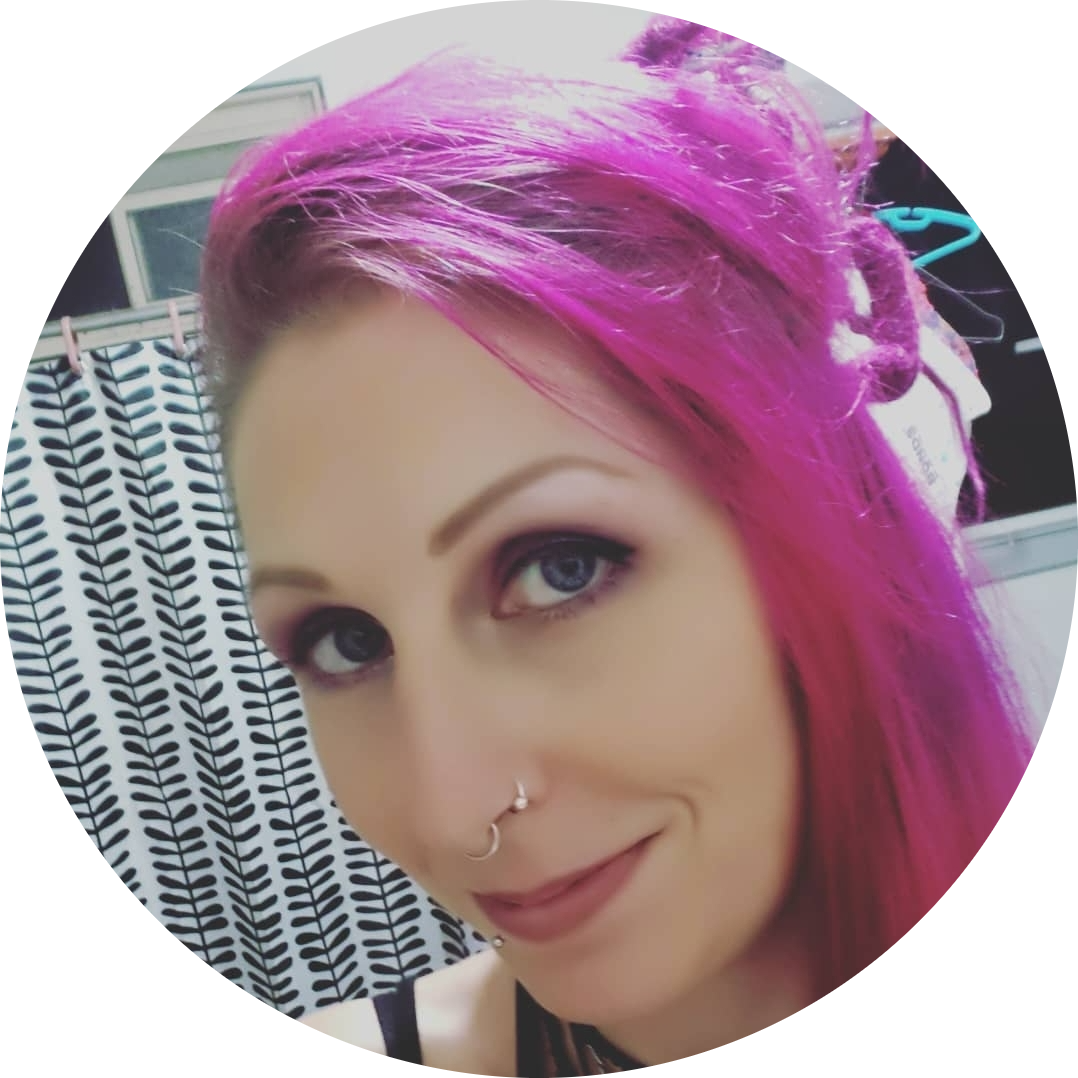 Bree Edge
I don't think it is too bold of me to say that my art improved immediately. I now have people regularly asking to purchase my work, which is incredibly rewarding. These classes have helped to feed my creativity immeasurably, and I am forever hanging out for the next one!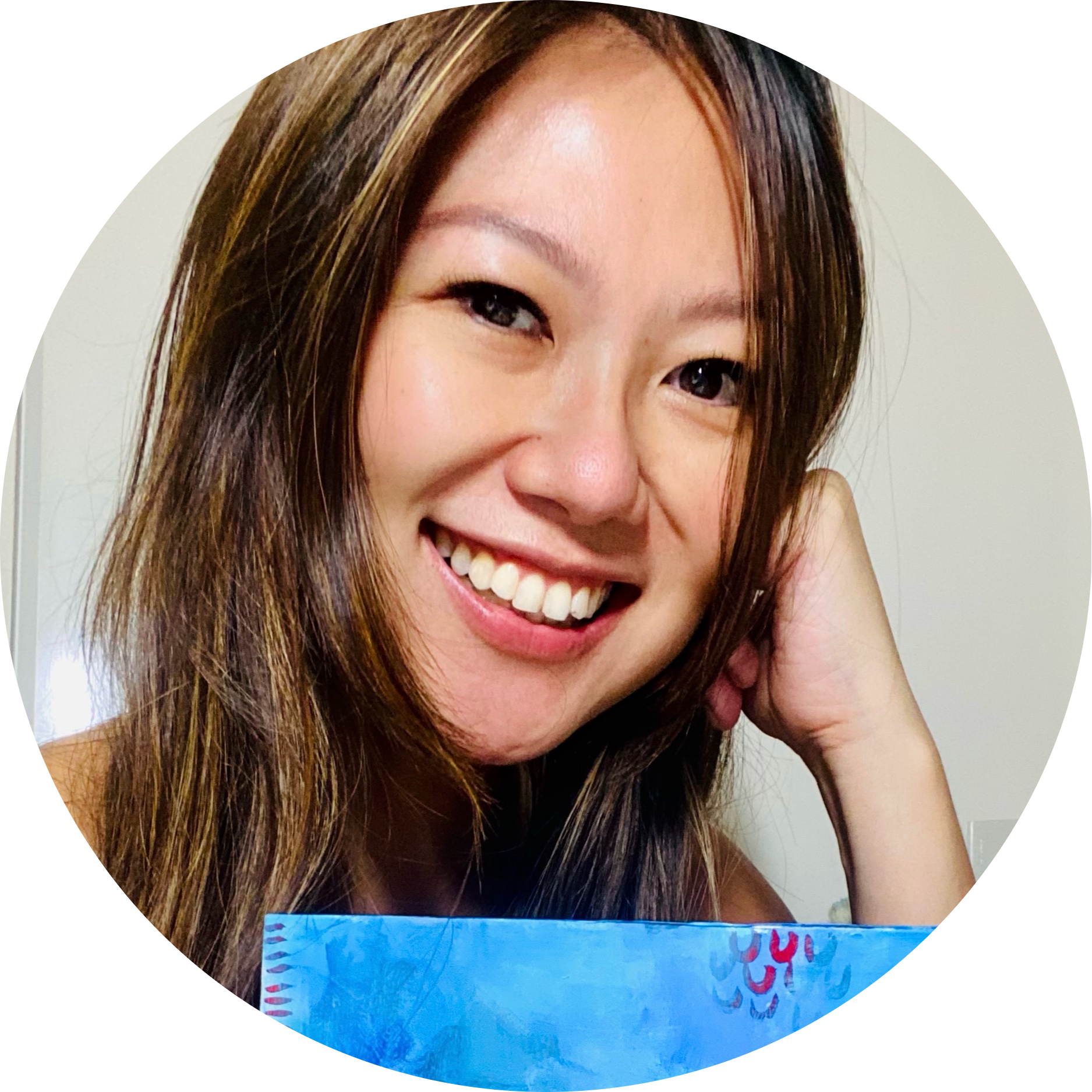 Xueling Lee
Laura presents incredibly useful tips in a structured way, while still providing space and encouragement for students to pursue their own creative instincts. I used to think abstracts were beyond me, and thanks to Laura, I now only paint abstracts! I've watched all her classes literally countless times, and yet each time, I still find something new.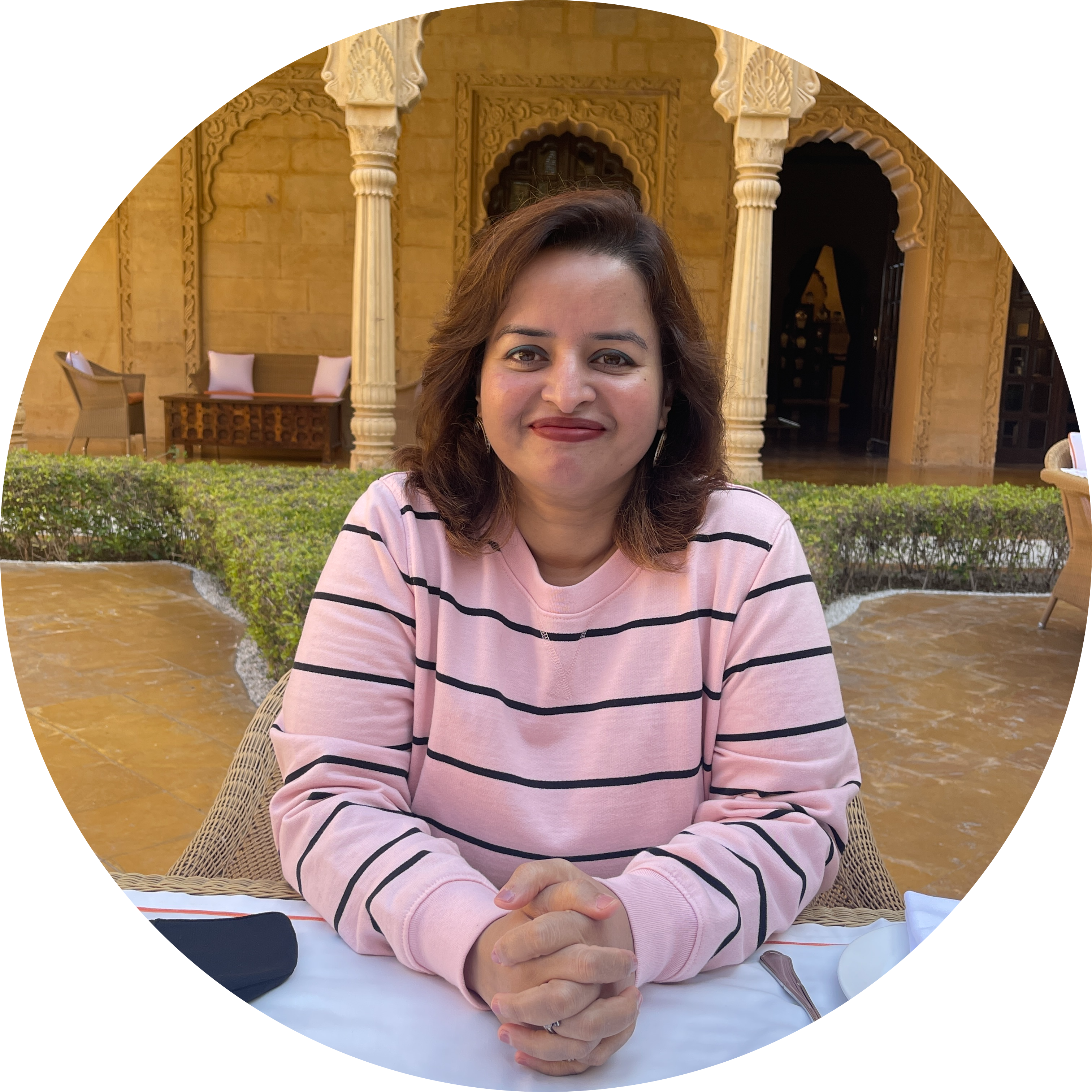 Gunjan Bhargava
Laura Horn is a brilliant teacher. I have taken all of her classes. They are like meditation to me and have given me skills in mixed media, abstracts, botanicals and so much more. I am waiting eagerly for her new course to begin.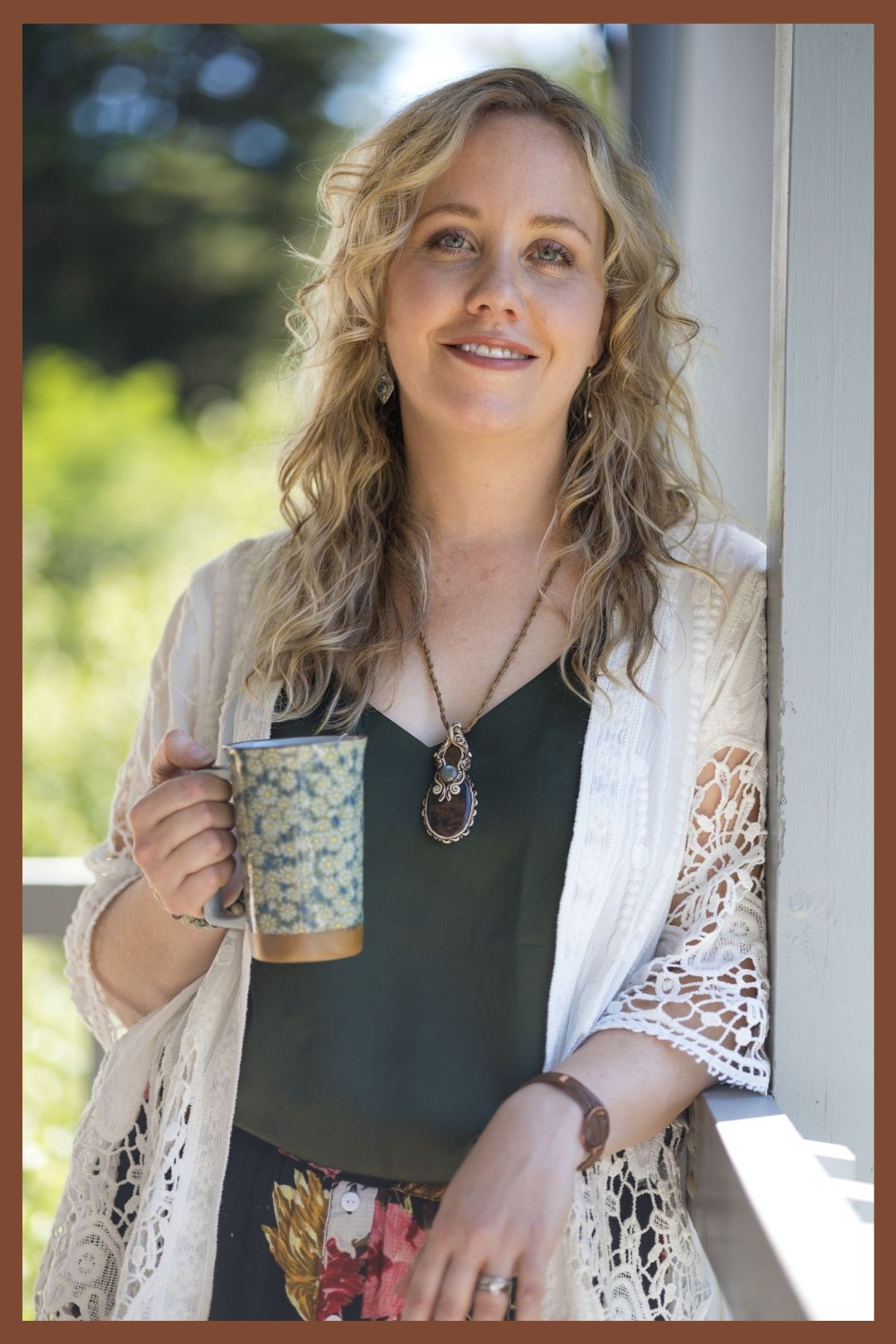 I've had the joy and privilege of teaching over 25,000 students across the globe through my online classes.
---
Meet Laura, your teacher
Hello, I'm Laura
I'm a mixed media artist from Adelaide, South Australia. Ten years ago, I picked up a paintbrush. I had two young children, and like many mothers, I felt a little lost among all the nappies.
As soon as I reconnected with my creativity, I felt a spark. I quickly fell in love with all things art. The yummy supplies, the supportive community, and the sense of purpose and satisfaction that came from doing something I truly loved.
I followed my passion and built a beautiful, messy life around it. Things rarely went to plan, but I amazed myself with the things that I could do. From selling my work at markets and cafes to running a retreat in Bali, right through to hosting a top-rated art podcast.
Tapping into my creativity gave me clarity and confidence, and it can do this for you too.

Available in days

days after you enroll

WELCOME TO THE CREATIVE BLEND ART PROGRAM
Available in days

days after you enroll

WORKING IN A SERIES
Frequently Asked Questions...
Do I have to buy all the Creative Blend classes?
No, each class can be enjoyed as a stand-alone class. I will be releasing a class on the first day of each month for a year, beginning April 1. Each class is $37. I will be leaving the classes up on my website as instant access classes for the duration of the program. You will be able to pick and choose classes based on your creative interests.
Do I have a limited amount of time to access this program?
The course comes with lifetime access. There is no time limit so you don't need to worry about missing out. You can log into the Teachable classroom at any time to view the videos or you can download the content onto your device.
What is included and how long are the videos?
See section above to view the curriculum and video duration for this specific class.
What level is the course suitable for?
This course is suitable for anyone that has an interest in mixed media painting. The program caters for complete beginners through to more experienced artists. If you are a beginner the Art Supply Deep Dive is going to be very helpful. If you are more experienced, you might be familiar with the supplies but there will be plenty of fresh perspectives shared through the Cosy Studio Chat/Q&A, Studio Vlog and Painting Sessions.
Do I need to have all the art supplies? I'm just getting started and have a limited budget.
In the videos, you will see me using a wide variety of mixed media art supplies. I don't hold back because I want to share as many ideas and techniques as I can but I can't stress enough that you do not need everything!!
The Creative Blend Art Program is very flexible. You can substitute supplies for almost all of the lessons and I am happy to suggest alternative options.
With this in mind, there isn't a specific supply list. Instead, I have created a page on my website with all the supplies I routinely use.
My suggestion would be to watch the module first and then decide on your supply choices.
Will there be an online community for this course?
Yes, you will be invited to join the private Creative Blend Art Program Facebook Group. The Facebook Group is optional as all course content will be posted in Teachable, but if you want to share your work and ask questions, Facebook will be the main platform for participant interaction.