Watch this video first!
Take a look inside the class ...


Discovering your art style is an incredible, life-changing journey!
Your style doesn't just show up one day, it's been there from the beginning and it grows with you. There is a lot of pressure out there to find your style, but it doesn't have to be that way. Style development can be a fun and flexible process.
A process that delivers one of the biggest benefits of all time - getting to know and accept yourself and all your beautiful quirks and interests.
Not one of us is the same, and that means we ALL have a story to tell. Tapping into that story is one of the greatest gifts you can give yourself.
So let's let go of the pressure and have fun with it!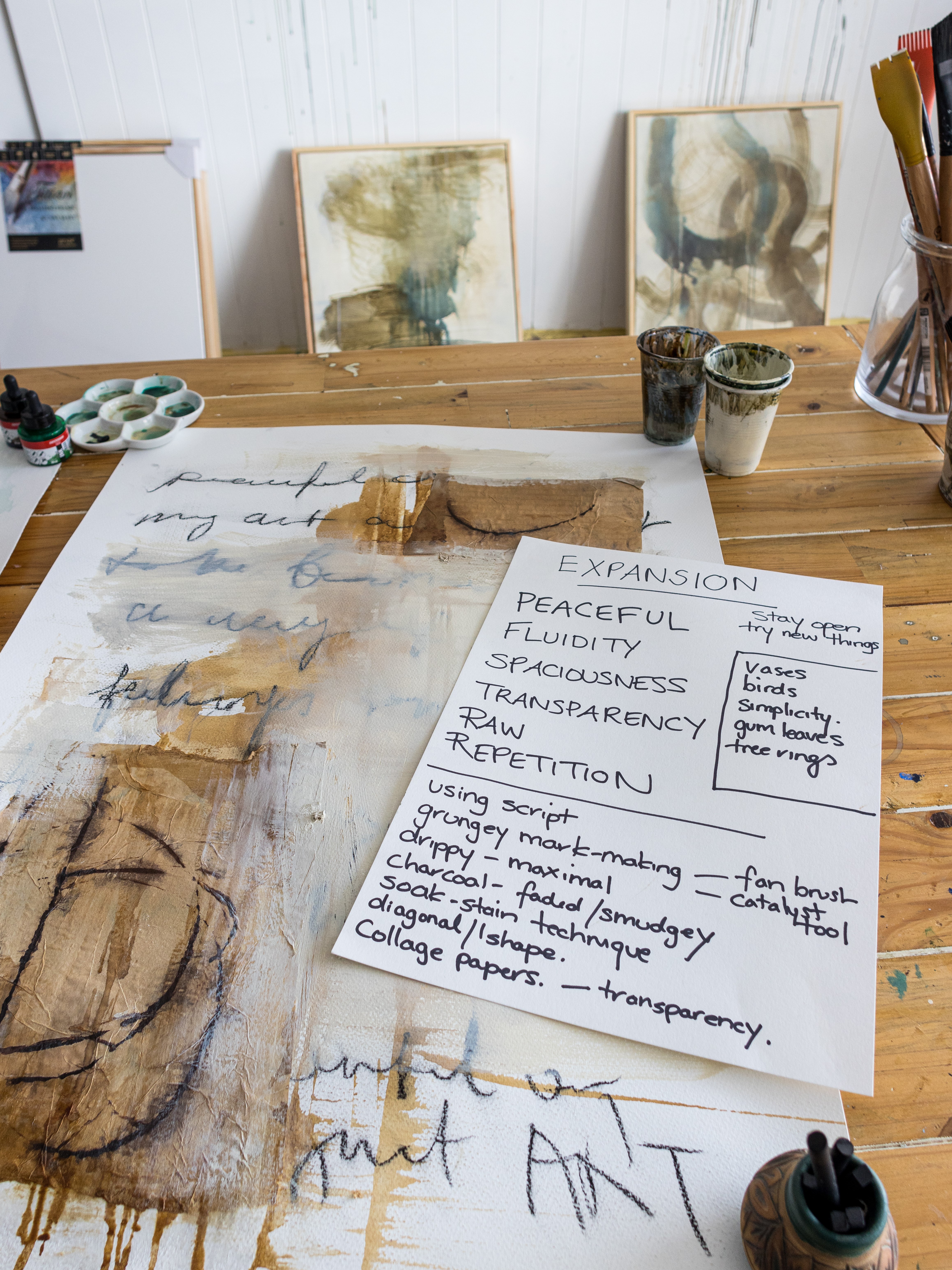 Join me in the studio for an energising style expansion session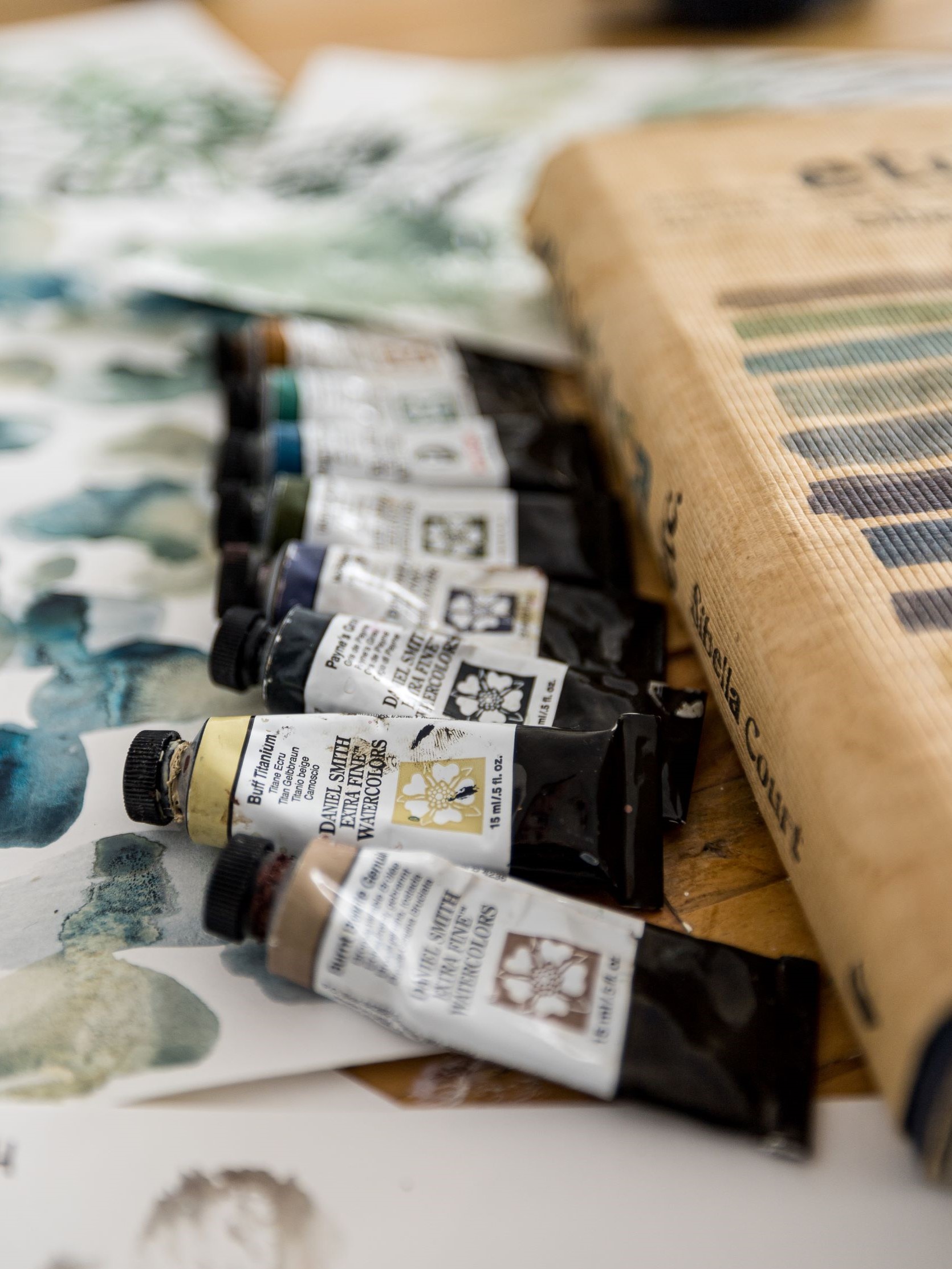 Get clarity around what colours, materials, and marks feel most YOU
How Does It Work?
In this mini online course, we will be putting enjoyment of the process at the heart of our style explorations. I'll be guiding you through two key steps:
Step 1: The Expansion: Learn how to thoughtfully curate and use inspiration from a wide range of sources to create new and exciting work.
Step 2: The Edit: Step back and review your work through a positive lens with style in mind. Style development involves knowing when to let go and when to dig in deeper.


What we want from this process is joyful exploration, room to breathe, thoughtful reflection, and clarity. It's a personal process, and this is just the tip of the iceberg!

Let's take a closer look at ...
Art Style Discovery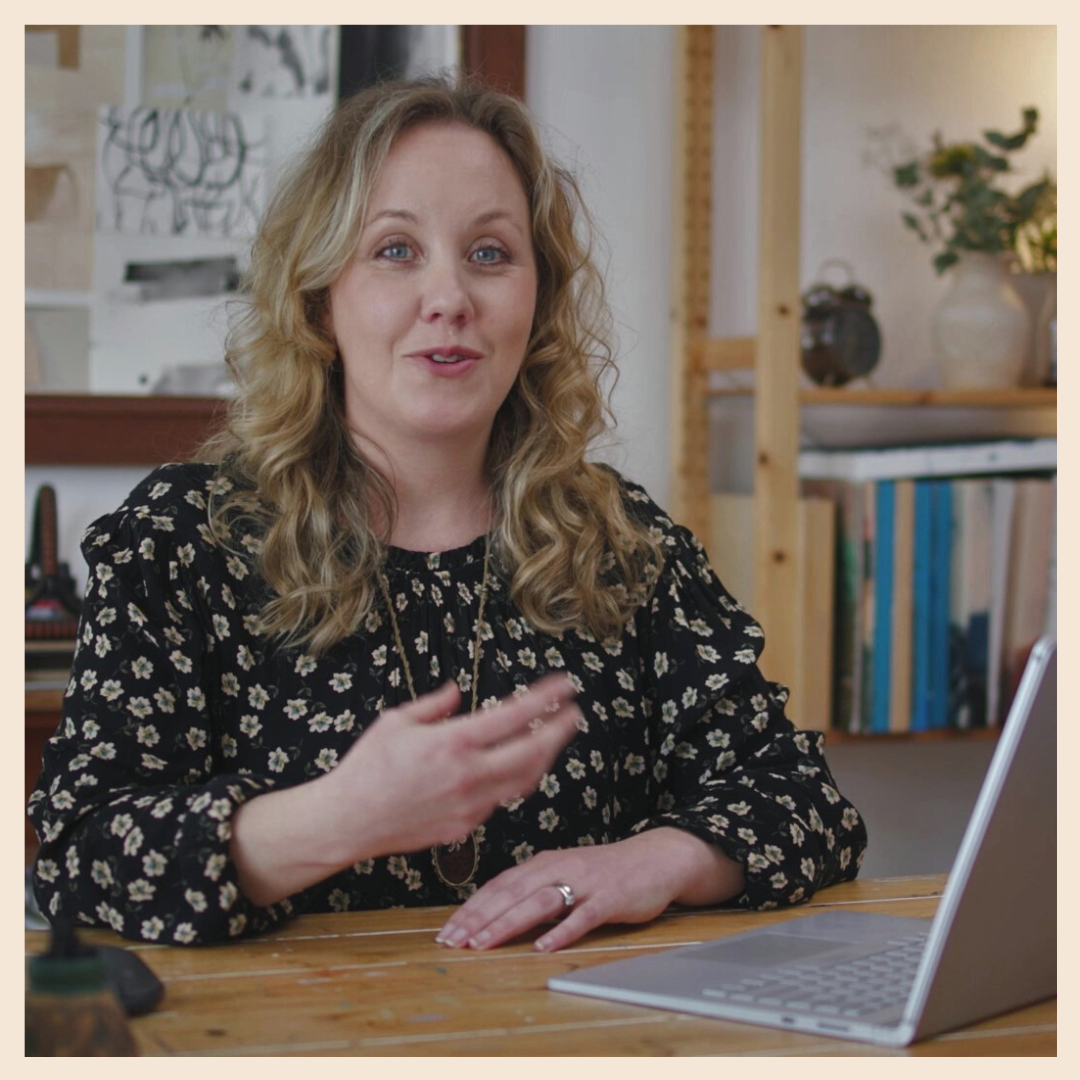 Q&A Session
Get practical tips for developing your style and working through style challenges.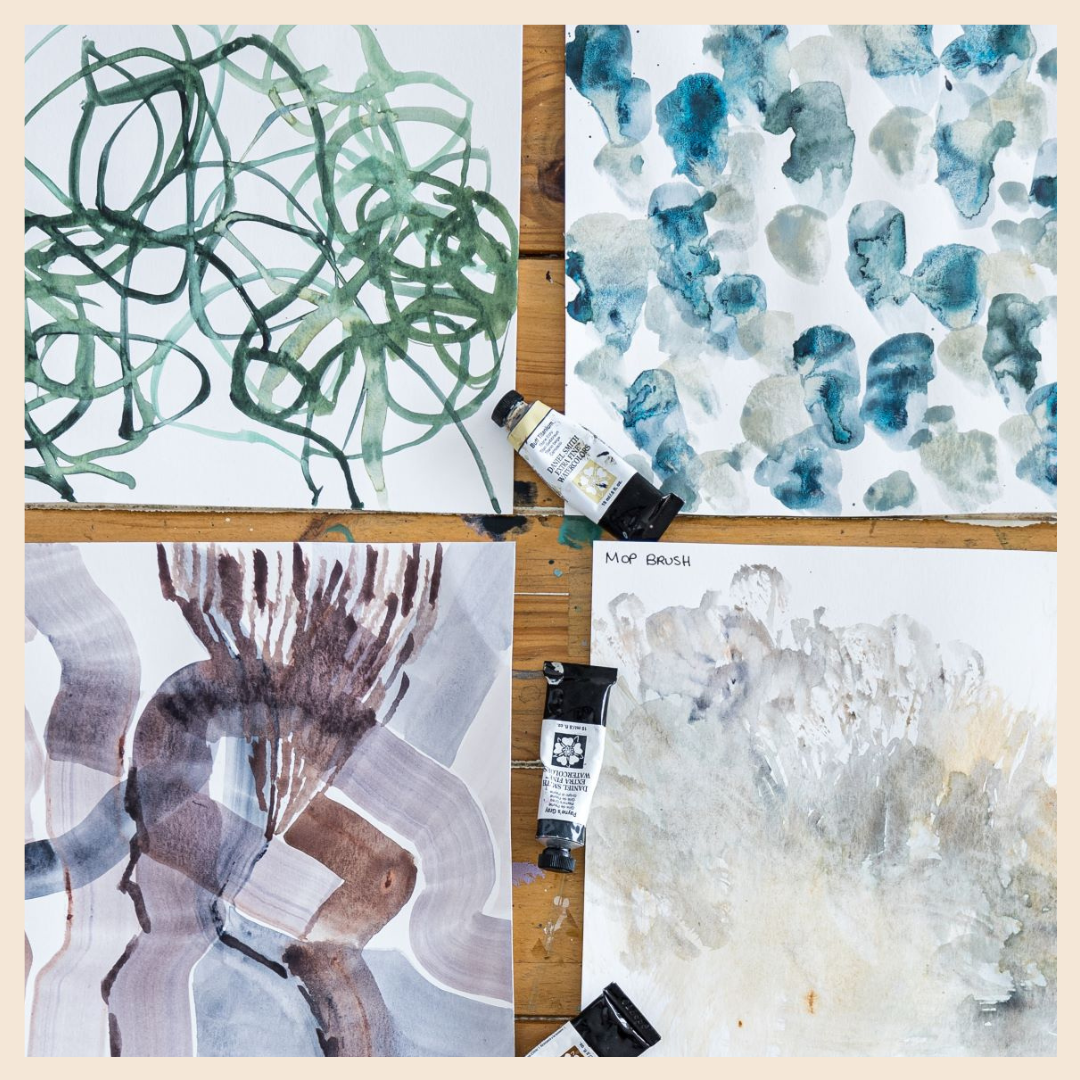 Art Supply Deep Dive

Discover the beauty of brushstrokes and the impact they have on style.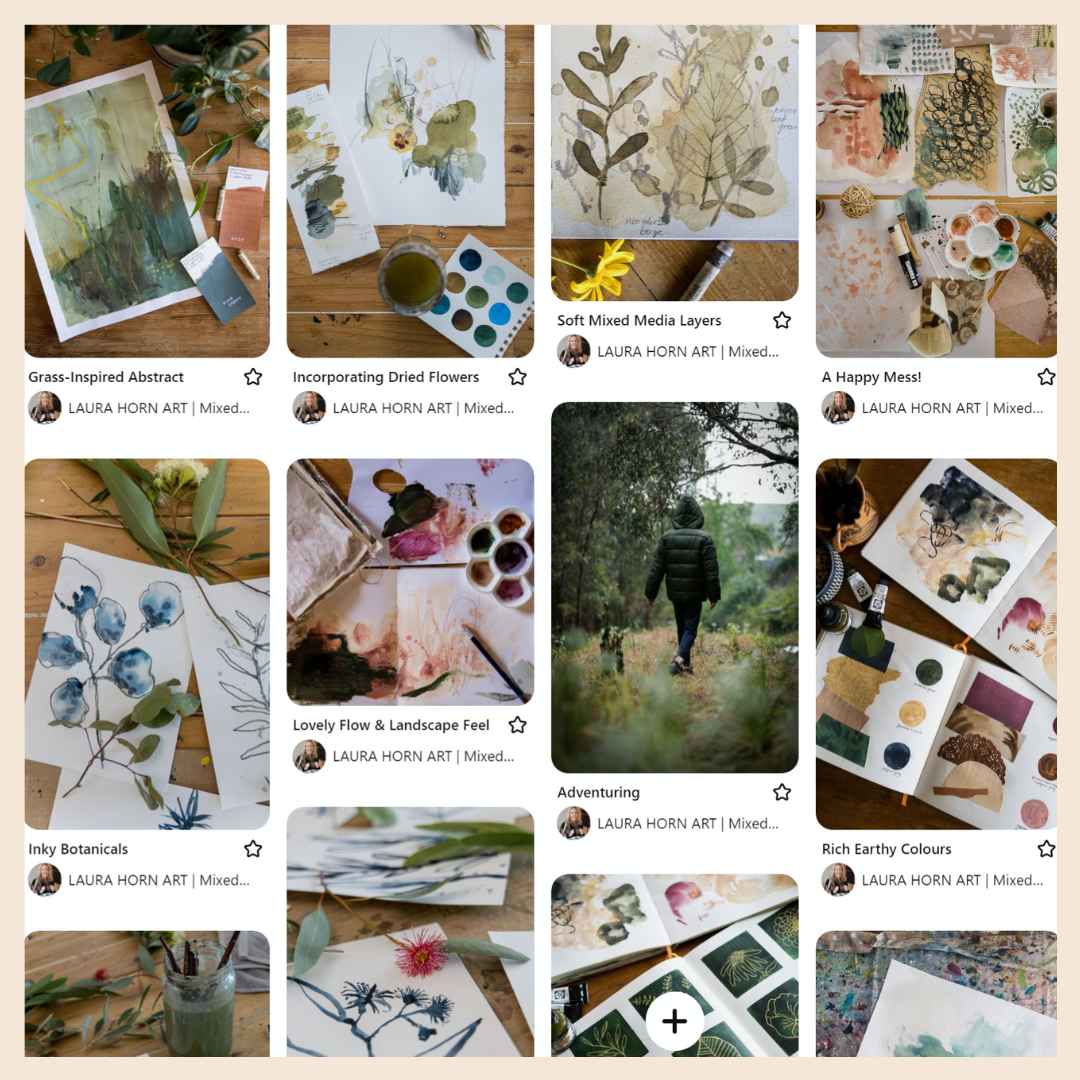 Creative Exercises

Learn how to use Pinterest to thoughtfully curate inspiration.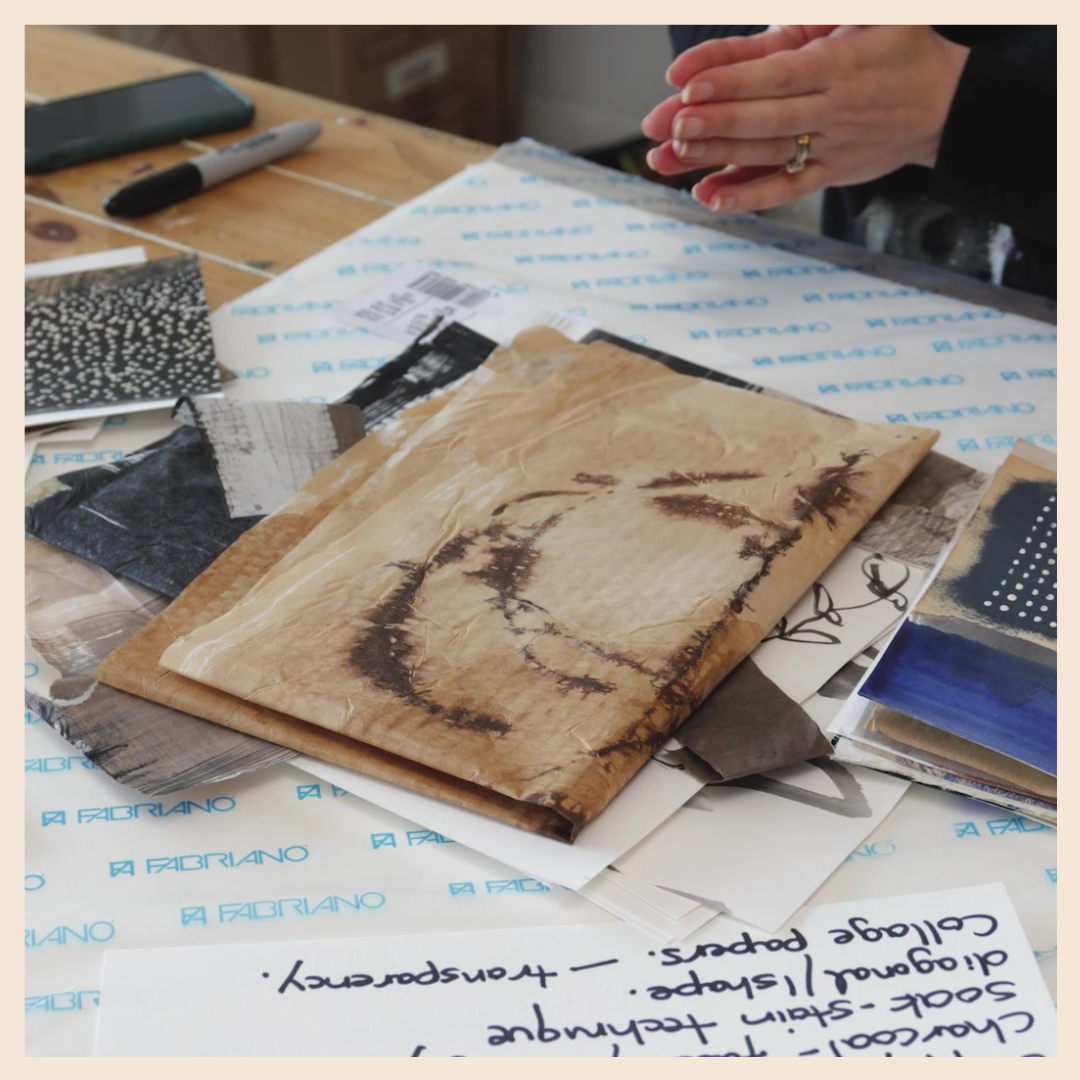 Painting Prompts
Tap into the magic of personalised painting prompts.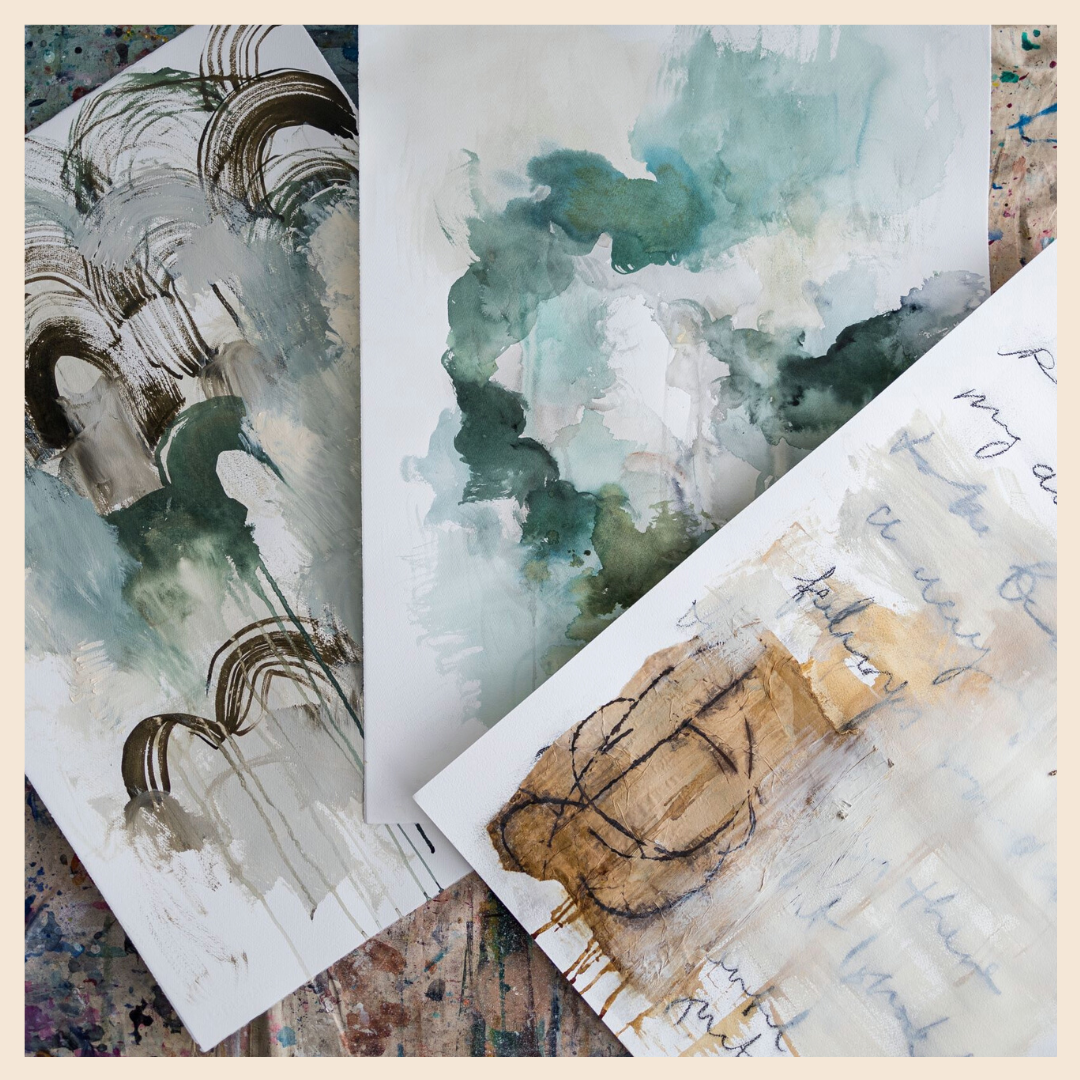 Painting Sesh

Get brave with your ideas and inspiration! Find new and interesting approaches.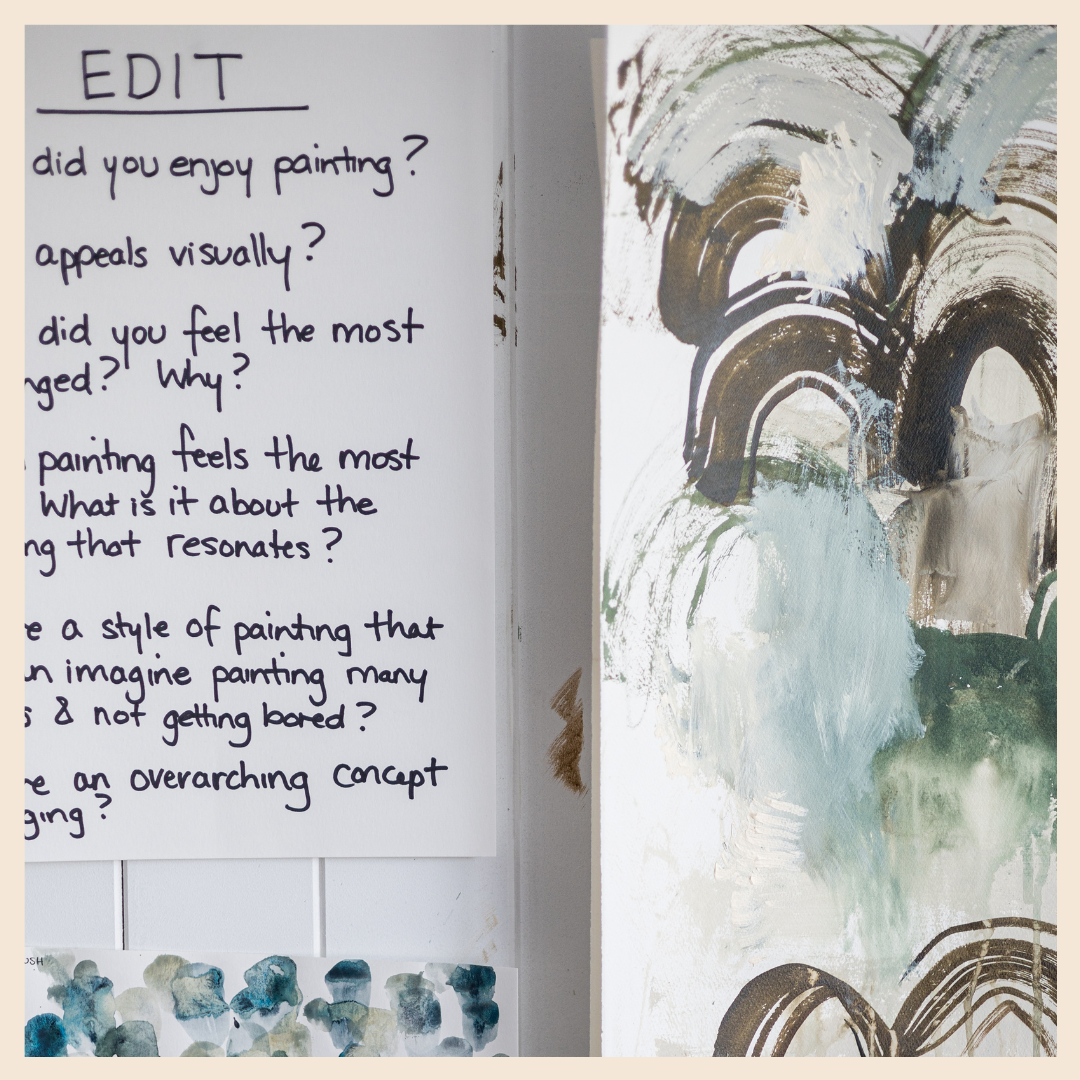 Studio Vlog
Review your work with style in mind, using powerful questions.
Meet Our Guest Speaker
THIS INTERVIEW WILL FILL YOU UP WITH ENCOURAGEMENT TO MAKE ART YOUR WAY!
The guest artist for this class is Yorkshire-based abstract artist Louise Fletcher!
Louise has a brilliant way of getting to the core of what holds us back as artists. In this conversation, she talks about overcoming limiting beliefs, making honest art, and allowing art to teach us more about ourselves. 
Louise has taught thousands of students through her online courses, written a book called Life Force, and co-hosts the popular art podcast, Art Juice.
Click Louise's image to learn more about her.



What is Included?
This class is part of the Creative Blend Art Program. The CB Program is designed to help you establish a consistent art practice while digging in deep with what lights you up and makes your work unique.
The program is running from April 2022 through until March 2023.
A new class is released each month exploring a theme. The theme for this class is Art Style Discovery. This class can be enjoyed as a stand-alone class. You do not need to have taken the other Creative Blend classes.
When you join Art Style Discovery, you will get instant LIFETIME access to:
Over 3 hours of professionally edited video content.
A mix of video styles including a Q&A, Studio Vlog, Creative Exercises, Painting Videos, and an Artist Interview with Louise Fletcher.
Private classroom on the Teachable platform.
Access to an optional Facebook Group where you can share your work, ask questions, and connect with a supportive community.
This class may not be for you if ...
You are looking for step-by-step painting tutorials where you end up with similar artwork to the teacher. The exercises in this class are open-ended and encourage personal exploration. For step-by-step classes click here.


Grab your seat today, and elevate your life and art practice
The course is priced in USD. If you use another currency, the USD amount will be converted at the checkout by Stripe (if you are using a credit card) or by Paypal. You can get an approximation by checking the conversion rate using xe.com.
Refund Policy: Because you're giving immediate access to the class, I am unable to offer a refund. I encourage you to contact me with any questions prior to purchasing. There is a contact form in the footer of this page.
Love from past students……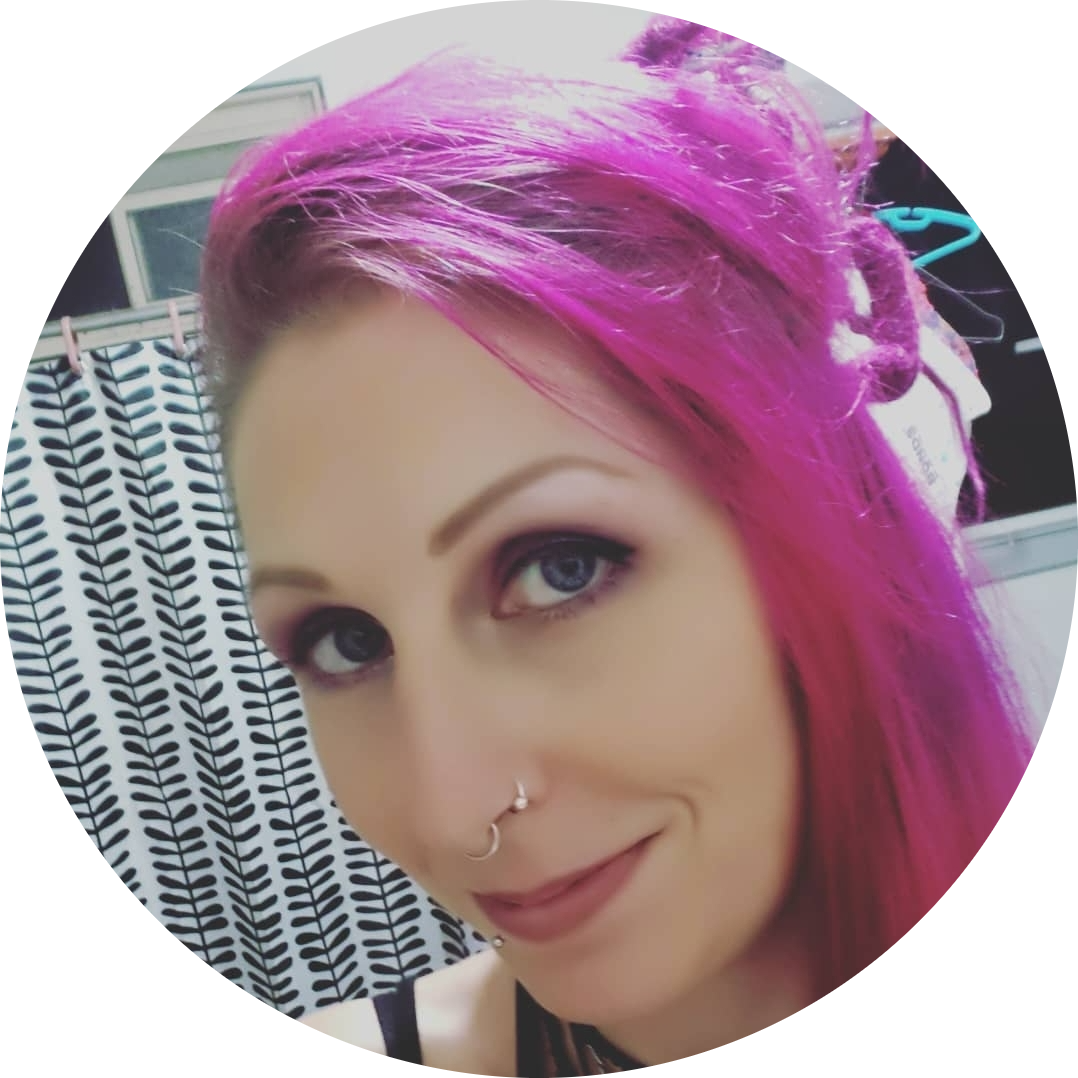 Bree Edge
I don't think it is too bold of me to say that my art improved immediately. I now have people regularly asking to purchase my work, which is incredibly rewarding. These classes have helped to feed my creativity immeasurably, and I am forever hanging out for the next one!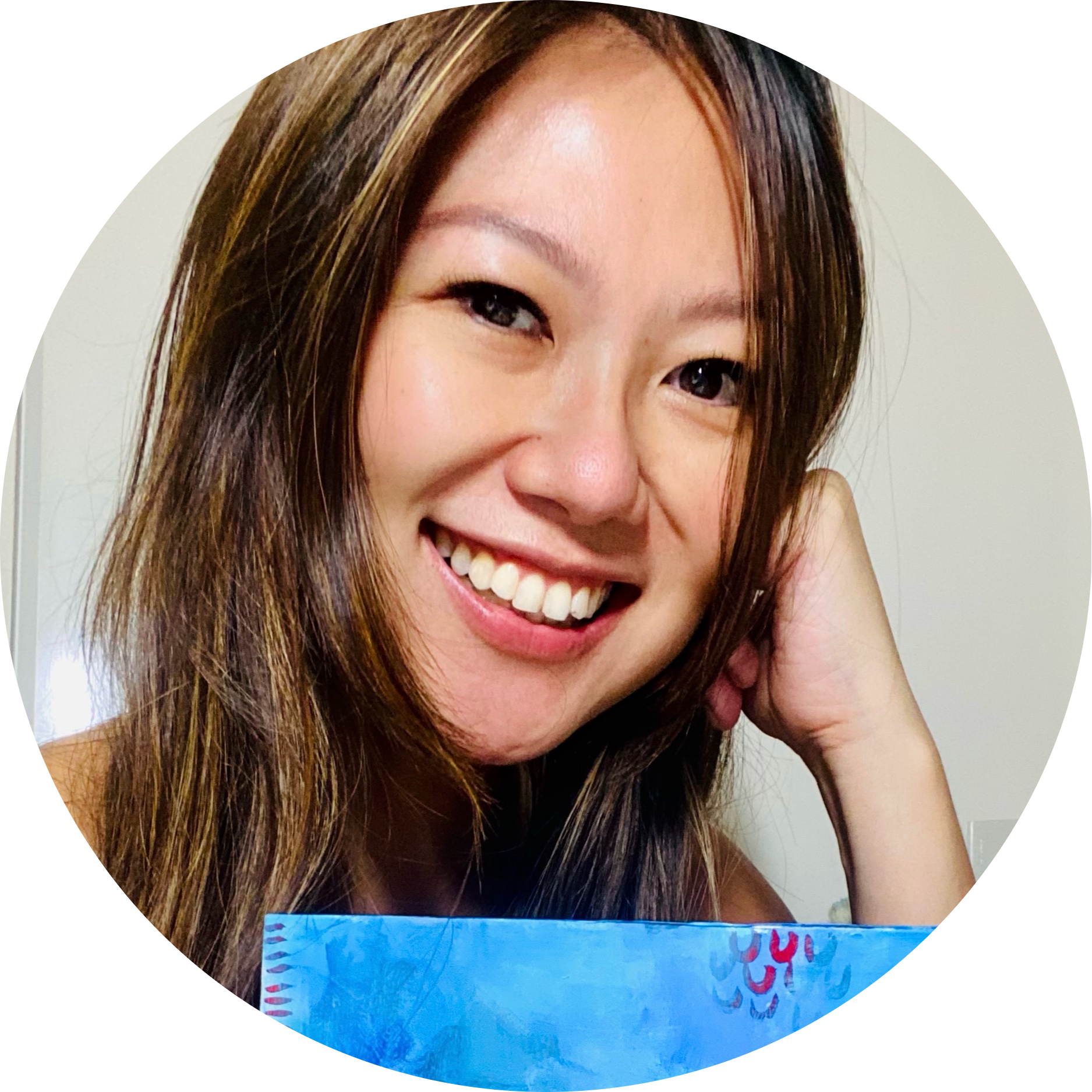 Xueling Lee
Laura presents incredibly useful tips in a structured way, while still providing space and encouragement for students to pursue their own creative instincts. I used to think abstracts were beyond me, and thanks to Laura, I now only paint abstracts! I've watched all her classes literally countless times, and yet each time, I still find something new.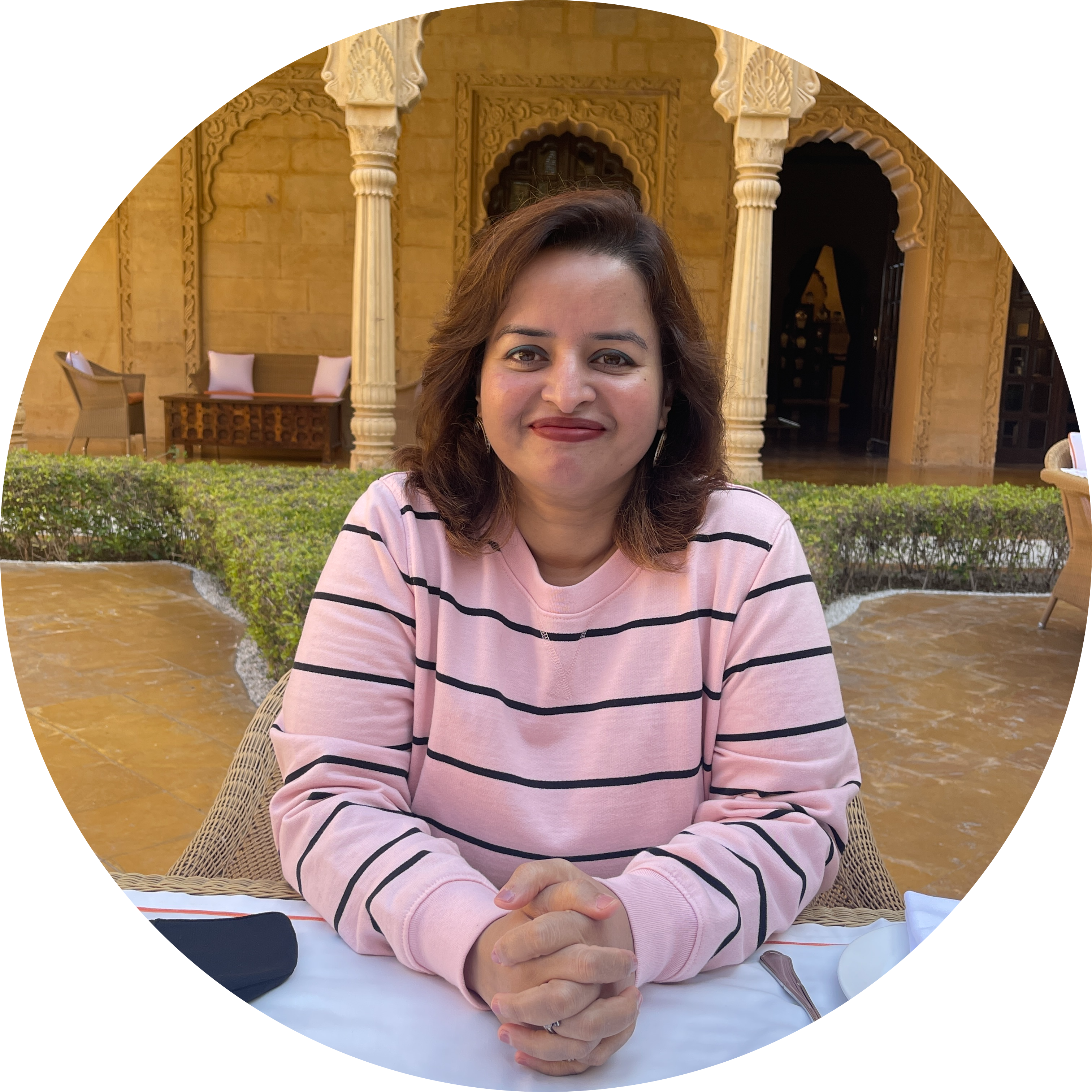 Gunjan Bhargava
Laura Horn is a brilliant teacher. I have taken all of her classes. They are like meditation to me and have given me skills in mixed media, abstracts, botanicals and so much more. I am waiting eagerly for her new course to begin.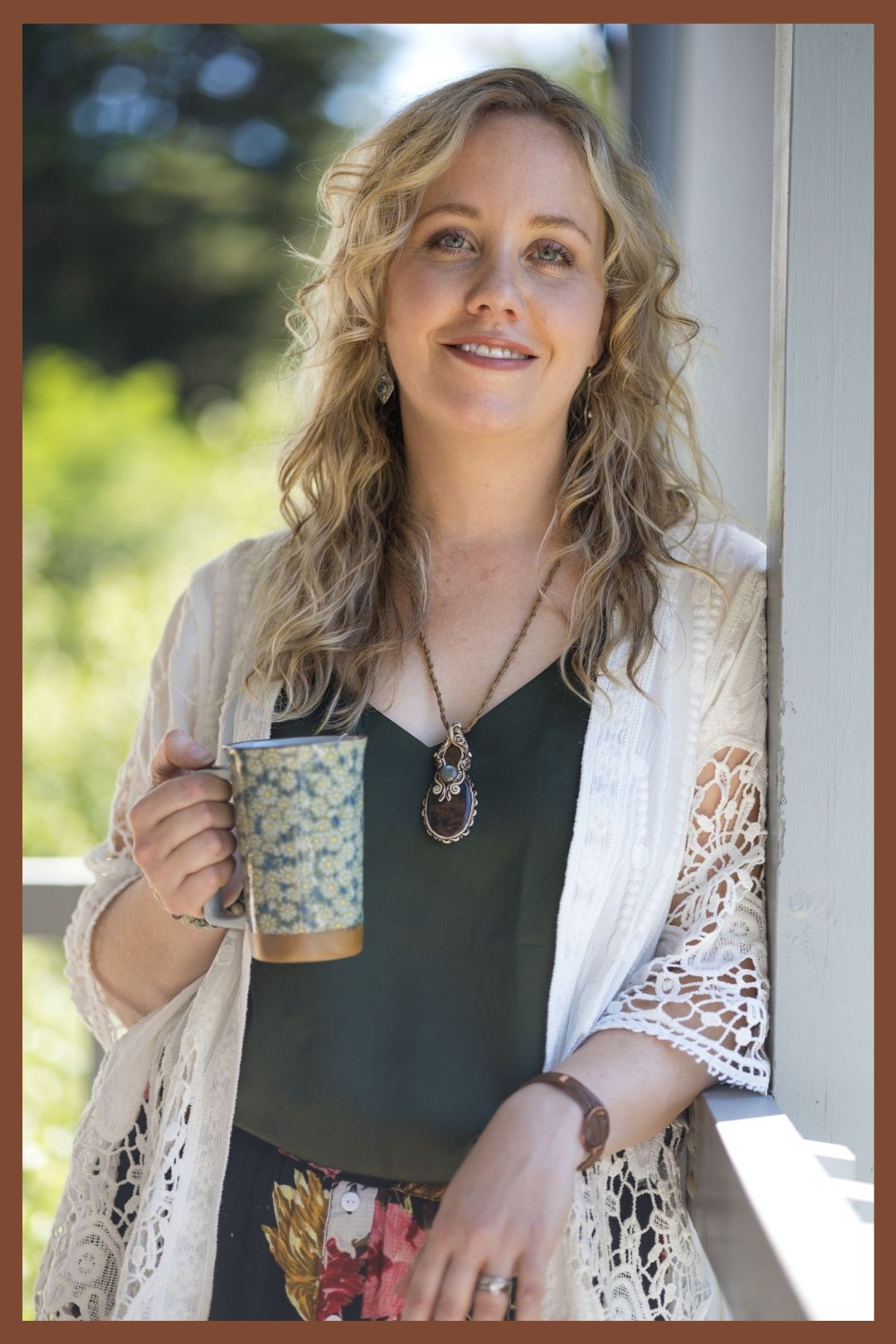 I've had the joy and privilege of teaching over 25,000 students across the globe through my online classes.
---
Meet Laura, your teacher
Hello, I'm Laura
I'm a mixed media artist from Adelaide, South Australia. Ten years ago, I picked up a paintbrush. I had two young children, and like many mothers, I felt a little lost among all the nappies.
As soon as I reconnected with my creativity, I felt a spark. I quickly fell in love with all things art. The yummy supplies, the supportive community, and the sense of purpose and satisfaction that came from doing something I truly loved.
I followed my passion and built a beautiful, messy life around it. Things rarely went to plan, but I amazed myself with the things that I could do. From selling my work at markets and cafes to running a retreat in Bali, right through to hosting a top-rated art podcast.
Tapping into my creativity gave me clarity and confidence, and it can do this for you too.

Available in days

days after you enroll

WELCOME TO THE CREATIVE BLEND ART PROGRAM
Available in days

days after you enroll

ART STYLE DISCOVERY
Frequently Asked Questions...
Do I have to buy all the Creative Blend classes?
No, each class can be enjoyed as a stand-alone class. I will be releasing a class on the first day of each month for a year, beginning April 1. Each class is $37. I will be leaving the classes up on my website as instant access classes for the duration of the program. You will be able to pick and choose classes based on your creative interests.
Do I have a limited amount of time to access this program?
The course comes with lifetime access. There is no time limit so you don't need to worry about missing out. You can log into the Teachable classroom at any time to view the videos or you can download the content onto your device.
What is included and how long are the videos?
See section above to view the curriculum for this specific class.



What level is the course suitable for?
This course is suitable for anyone that has an interest in mixed media painting. The program caters for complete beginners through to more experienced artists. If you are a beginner the Art Supply Deep Dive is going to be very helpful. If you are more experienced, you might be familiar with the supplies but there will be plenty of fresh perspectives shared through the Cosy Studio Chat/Q&A, Studio Vlog and Painting Sessions.
Do I need to have all the art supplies? I'm just getting started and have a limited budget.
In the videos, you will see me using a wide variety of mixed media art supplies. I don't hold back because I want to share as many ideas and techniques as I can but I can't stress enough that you do not need everything!!
The Creative Blend Art Program is very flexible. You can substitute supplies for almost all of the lessons and I am happy to suggest alternative options.
With this in mind, there isn't a specific supply list. Instead, I have created a page on my website with all the supplies I routinely use.
My suggestion would be to watch the module first and then decide on your supply choices.
Will there be an online community for this course?
Yes, you will be invited to join the private Creative Blend Art Program Facebook Group. The Facebook Group is optional as all course content will be posted in Teachable, but if you want to share your work and ask questions, Facebook will be the main platform for participant interaction.