Instant Access Class

self paced
downloadable videos
lifetime access
Have you ever wanted to paint a big abstract canvas? Or maybe you already have and you are itching to grow your skills and confidence in this area.

There's nothing quite like the feeling of moving your body and splashing paint around on a large canvas. It's liberating but it can also be daunting! Where do you start, what do you need and how do you know when it is finished?
In this class, I am going to break it down step-by-step, or as I like to say layer-by-layer. You will see me paint a big piece (1 metre by 1 metre) from start to finish. Throughout the process, I will be sharing the techniques and tips that I use in my own studio practice.
Class Overview
Prepare your canvas, your space and your supplies.

Set intentions and parameters to ground your work.
Build up a strong foundation using acrylic layering.

Commit to a colour palette and composition.
Add interesting effects using textural tools, glazes, drips and mixed-media mark making supplies.
Reflect on your work making final adjustments to bring your piece to completion.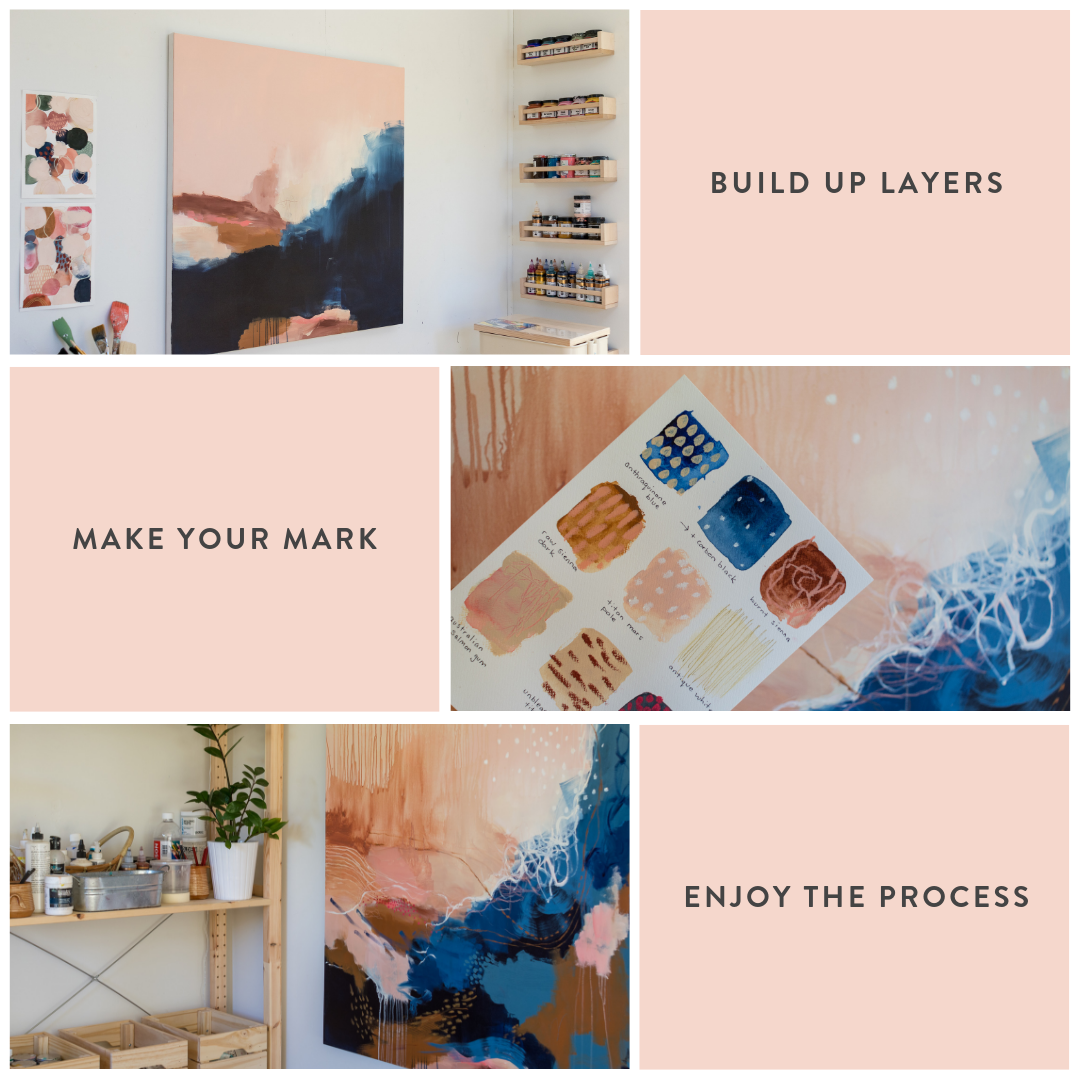 This class will include approximately 2 hours of professionally edited video instruction, broken down into manageable chunks. The videos will be supported with written content.
As with all of my classes, I will be encouraging you to bring your own energy and wisdom to the process.
Please know that you do not need all the supplies that I have listed below. I encourage you to choose your own colours and adapt the class to what you have. Many students enjoy watching the videos first before making their supply choices.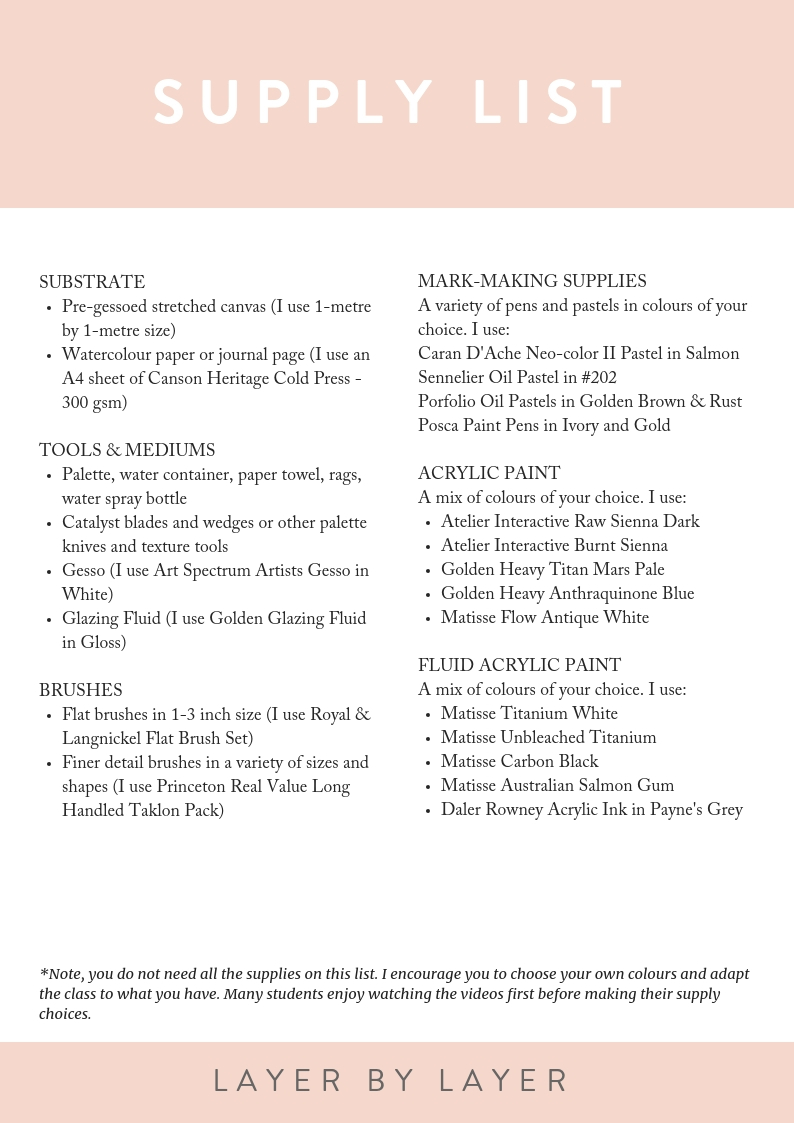 Class Community
A supportive and encouraging online community is waiting to welcome you. Share your creations, ask questions and connect with other artists in the Laura Horn Art Facebook Group. You can also use the hashtag #laurahornartclasses when posting on Instagram.