Creative Blend Art Program is a 12-month course where I share my love of art with artists looking to embrace play and create a regular practice of making art. I teach you how.


Now available as a self-paced course, this program includes twelve modules that will help you to cultivate healthy creative habits, learn core skills, and uncover your unique artistic style.
Enjoy an array of topics, including colour theory and composition, along with plenty of mixed media techniques, start-to-finish painting demonstrations, and fun exercises.
This course is like having a studio companion all year long to support and encourage you to make your most authentic and rewarding work yet!
Take a peek inside!
This is just a small snippet to give you a taste of what you can expect in each module.
This course has a different format and feel from my other courses. It was filmed over a full year and covers a broad range of supplies, styles, and topics. The videos are cosy and personal, while still being packed with practical tips, exercises, and instruction.

What you will gain from Creative Blend
Get a behind-the-scenes look at the life of a working artist with exclusive behind-the-scenes videos, studio updates, and practical tips.

Go deep with topics that all artists face, including overcoming creative blocks, expressing your voice, and making time for art.

Build a strong foundation in mixed media painting with lessons in acrylic, watercolour, collage, pastels and more.

Explore a wide variety of painting styles, including abstracts, florals, and landscapes.

Learn how to nurture your creativity, trust the process, and find joy even on those challenging painting days.

Stay inspired and connected to your art practice throughout the year.


What is included when you sign up today!

You'll get instant access to 12 modules for only $265 USD
.
Regular price is $37 each / $444 USD
That's over 24 hours of professionally filmed videos covering topics relevant to all artists, including colour, composition, and style development.


Here's how it all works……
Once you have signed up, you will have access to all 12 modules. Each module is hosted on Teachable in its own private, password-protected classroom and includes approximately 2 hours of video content, often more! In total, the course has over 24 hours of content. The content varies and includes a mix of painting videos, tips, Q&As, artist interviews, studio vlogs, art supply demos, and more!
The videos are professionally filmed and edited to provide maximum inspiration in short bursts. There are other fun bonuses too, including PDFs and Spotify playlists to inspire your painting.
The videos are pre-recorded and can be viewed at your own pace. The course also comes with lifetime access, so you can revisit the lessons again and again.
Each module can be enjoyed as a stand-alone class, so you can dive into particular topics as you need them or complete them in order; it's completely up to you!

Meet Your Inspiring Guest Speakers

This course is worth it alone for these incredibly inspiring artist interviews!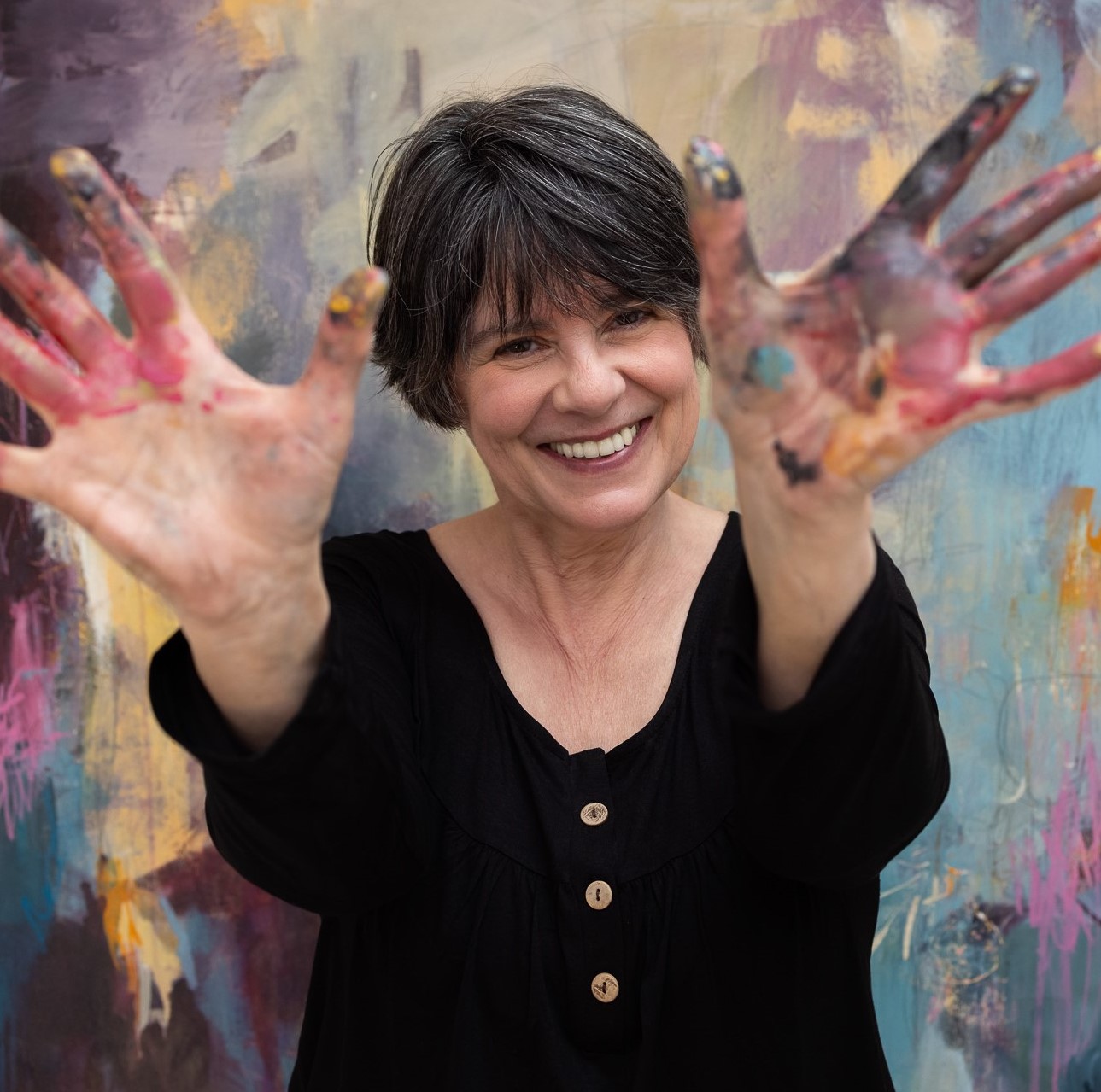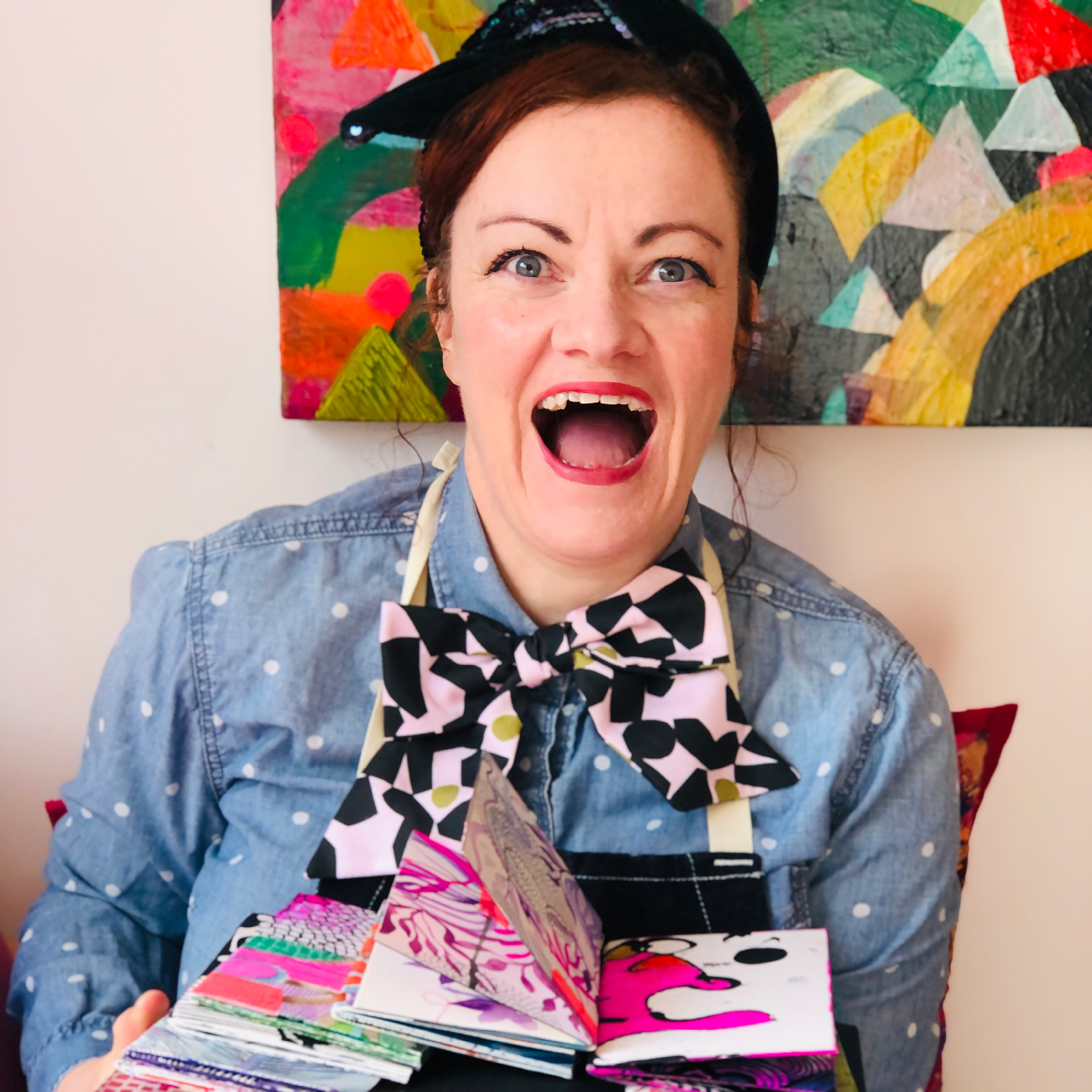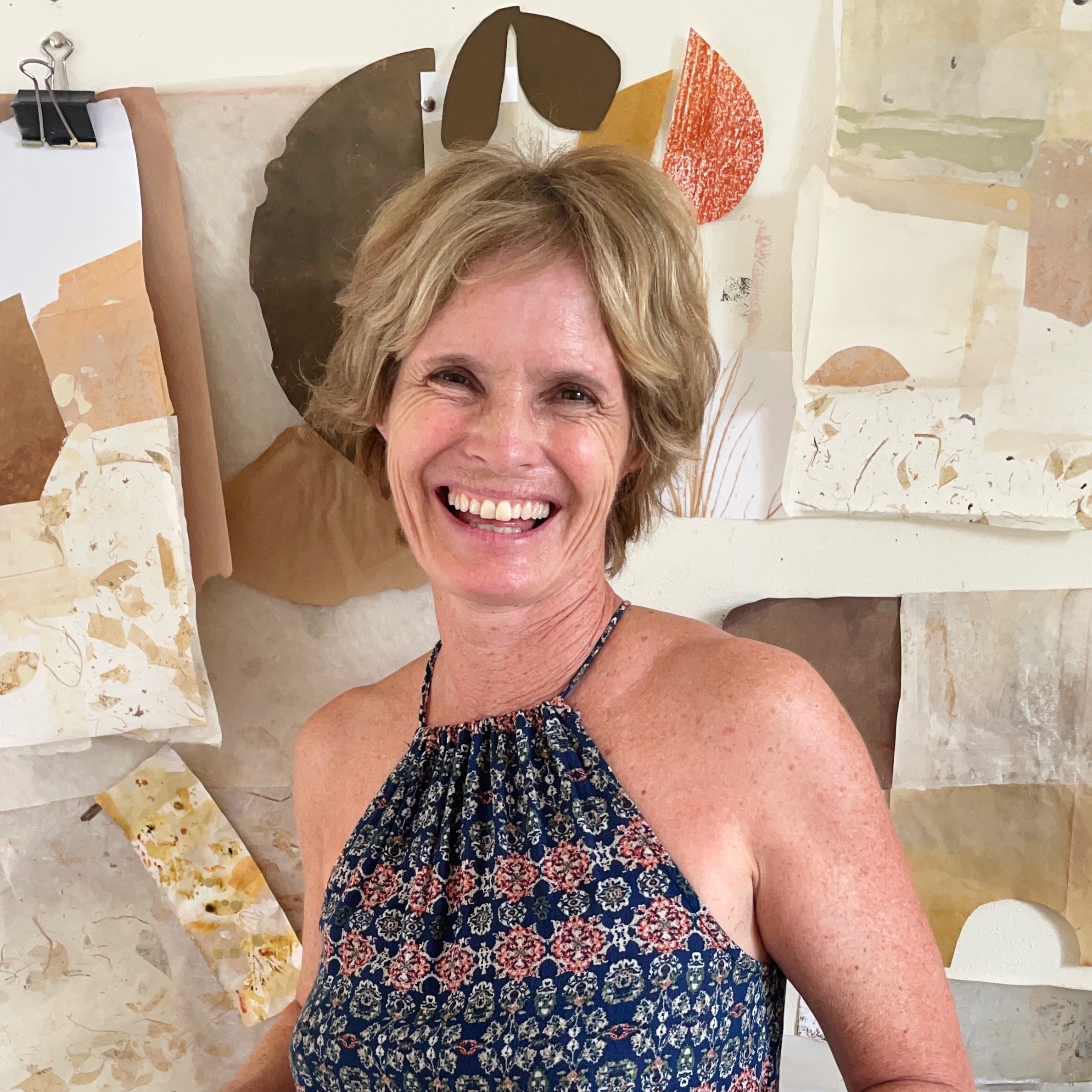 Julie Hamilton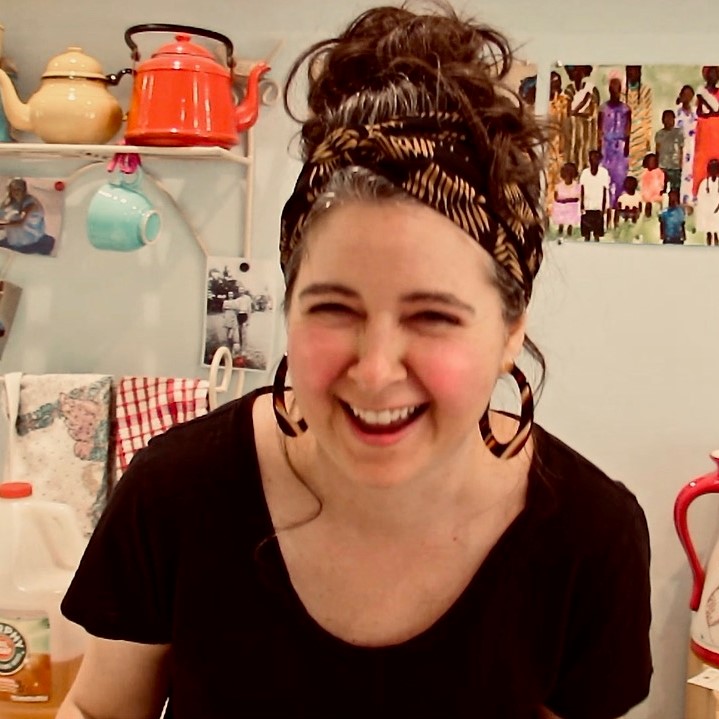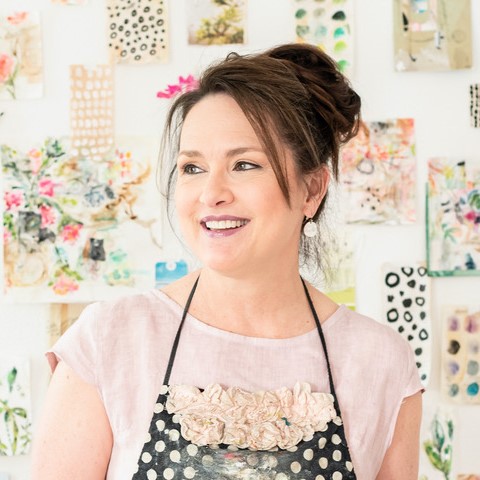 Roben-Marie Smith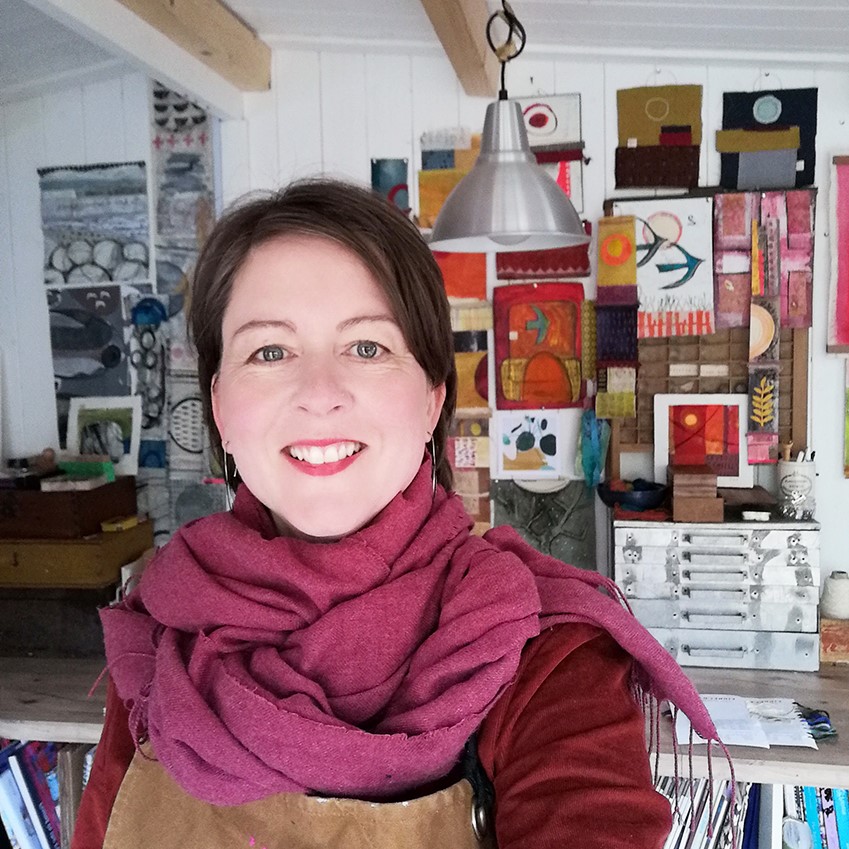 Helen Hallows
Take a look at this inspiring student work
This is not a course where all the work looks the same. Students dig in deep with their own fascinations and curiosities to produce work that feels personal and meaningful for them.

Love from past Creative Blend students……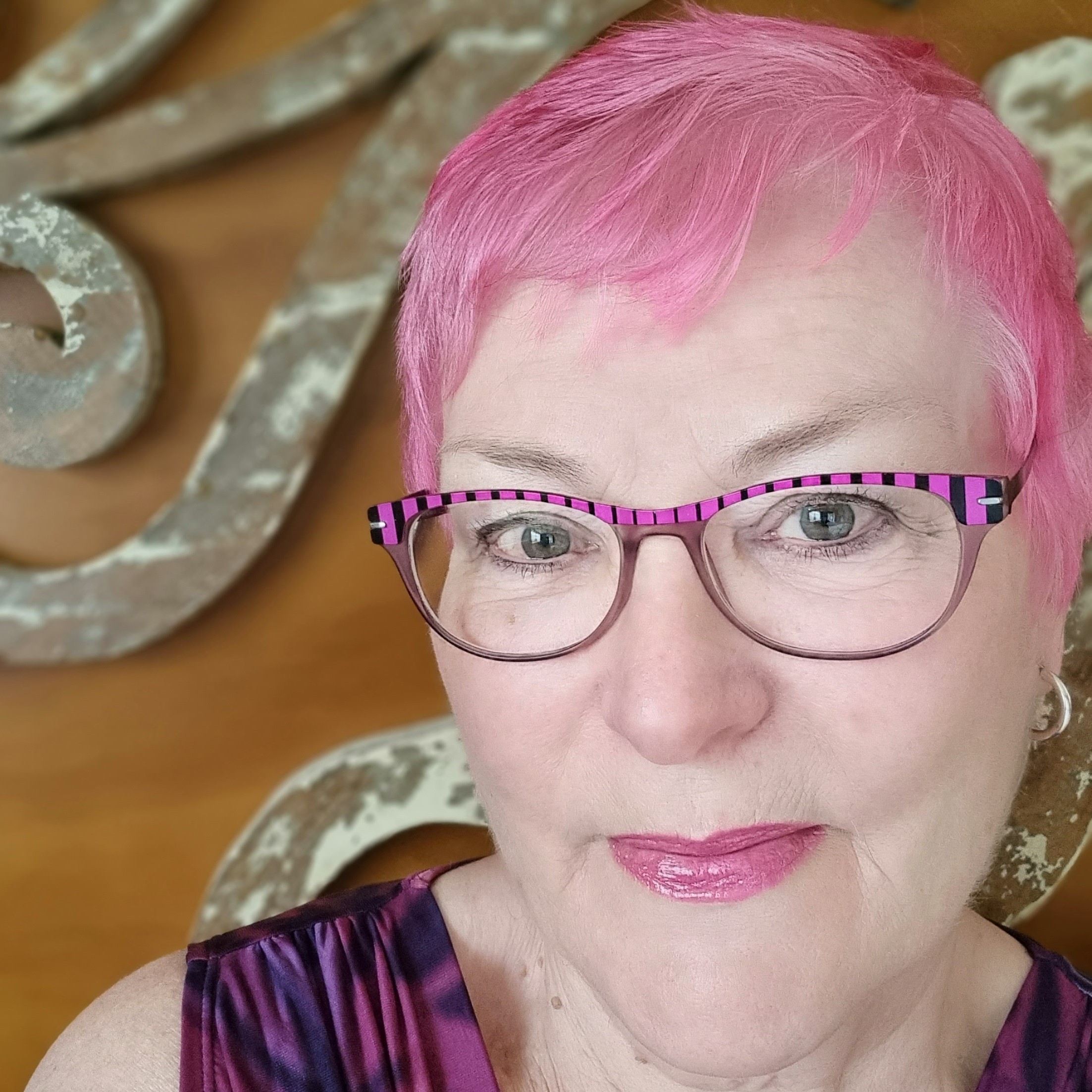 Rhonnie Brinsdon

The Creative Blend art program was all that I'd hoped for and more. Laura's calm & informative way of teaching is easy to follow and inspirational. Sad to see the end of this magical year long course but knowing I can go back over it at anytime is wonderful.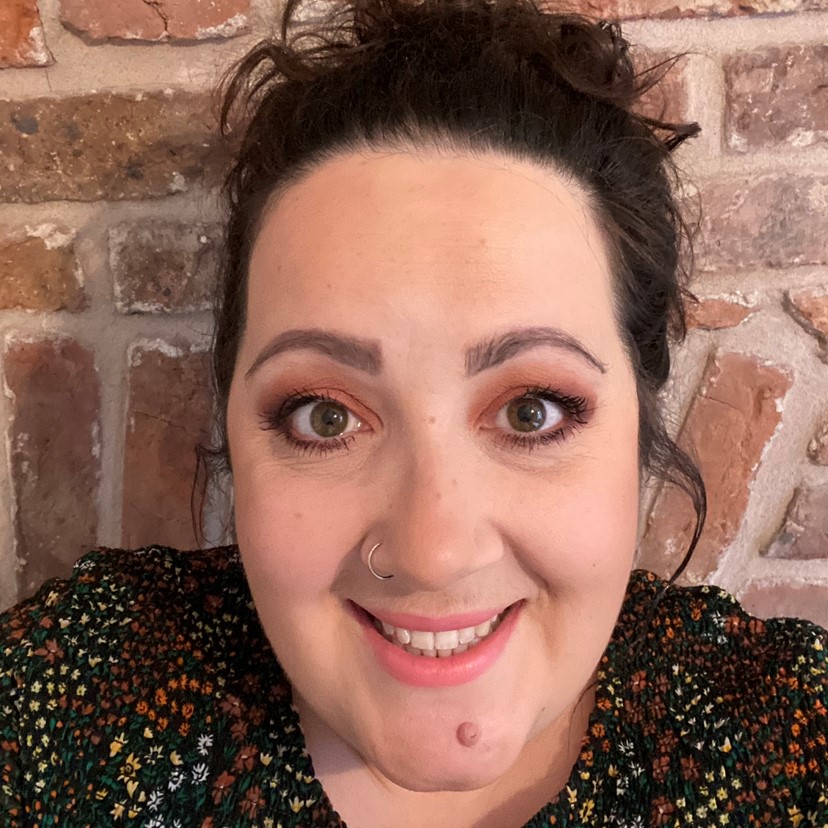 Kirsty Moyes

At an impressionable age I was told I shouldn't waste my time trying to pursue art. 25 years later I am not only making art that I love, I'm making it and selling it to others who love it too! Laura has broken down barriers in my mind and in my practice, and has supported me much like a friend would to love the process as much (or sometimes more!) than the outcome. After completing all of her courses I credit Laura with my re-found self-belief and cannot recommend them highly enough. Try it - you won't regret it!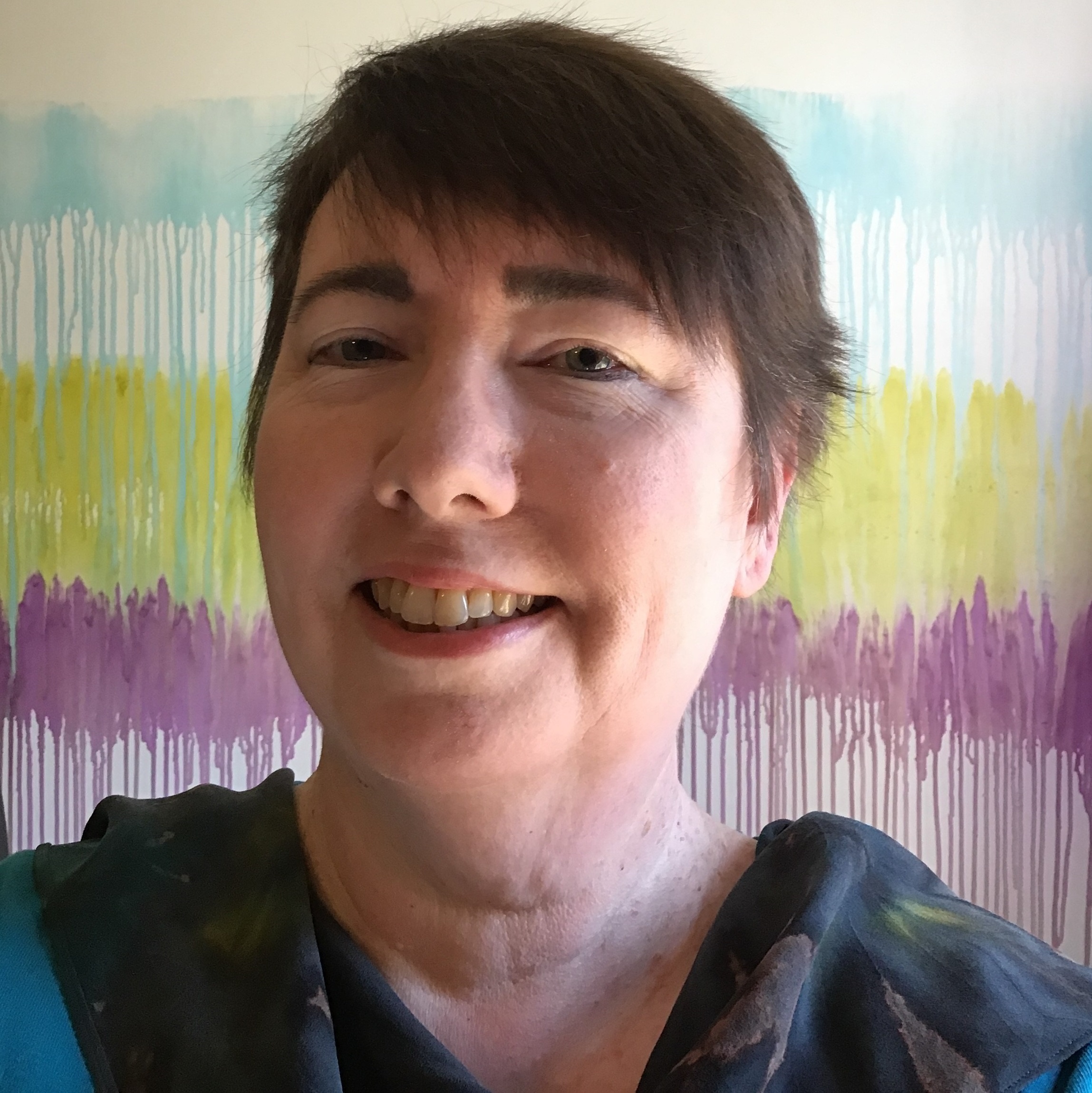 Leslie Laurence

This was a wonderful experience. I learned something from every module and greatly enjoyed the content. It was at once restful and stimulating. I heartily recommend Laura's classes to further your artistic efforts.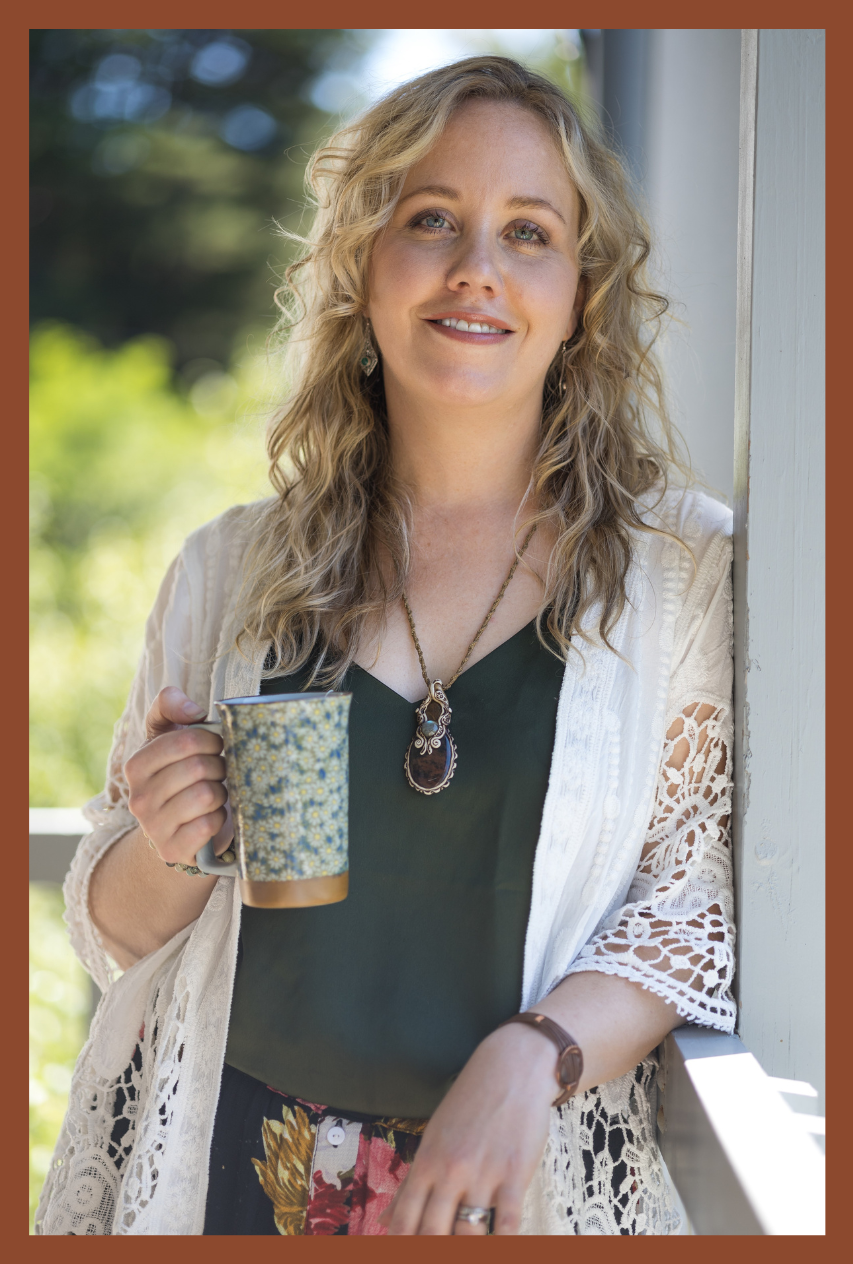 Meet Your Creative Guide
Hello, I'm Laura
I've had the joy and privilege of teaching over 30,000 students across the globe through my online classes.

I'm a mixed media artist from Adelaide, South Australia. Ten years ago, I picked up a paintbrush. I had two young children, and like many mothers, I felt a little lost among all the nappies.
As soon as I reconnected with my creativity, I felt a spark. I quickly fell in love with all things art. The yummy supplies, the supportive community, and the sense of purpose and satisfaction that came from doing something I truly loved
I followed my passion and built a beautiful, messy life around it. Things rarely went to plan, but I amazed myself with the things that I could do. From selling my work at markets and cafes to running a retreat in Bali, right through to hosting a top-rated art podcast
Tapping into my creativity gave me clarity and confidence, and it can do this for you too.


Frequently Asked Questions
When does the course start and finish?
The Creative Blend Art Program originally ran from April 2022 to March 2023. It is now available as a self-paced online program. Upon purchase, you will gain instant access to all 12 modules of the program.
Do I have a limited amount of time to access the program?
The course comes with lifetime access. There is no time limit, so you don't need to worry about missing out. You can log into the Teachable classroom at any time to view the videos, or you can download the content onto your device.
What is included?
This is an incredibly rich resource. You will get access to 12 modules. Each module explores a theme and includes approximately 2 hours of video content. In total, the course has over 24 hours of content. The content varies each month and includes a mix of painting videos, tips, Q&As, artist interviews, studio vlogs, art supply demos, and more!
The videos are professionally filmed and edited to provide maximum inspiration in short bursts. There are other fun bonuses too, including PDFs and Spotify playlists to inspire your painting.
What about the modules I have already purchased?
I'm offering this huge discount to offset any individual modules that you might have purchased. I will not be refunding any of the modules that you already have. If you have questions, please email me at [email protected].
What level is the course suitable for?
This course is suitable for anyone who is interested in mixed media painting.
While it is beginner-friendly, it is best suited to creatives who are interested in developing their own style of artwork rather than replicating what I am doing. While there are plenty of demos, the lessons have been designed to encourage personal reflection and discovery.
Do I need to have all the art supplies? I am just getting started and have a limited budget.
In the videos, you will see me using a wide variety of supplies, including acrylic paint, watercolour, oil pastels, charcoal, pencils, and more. I don't hold back because I want to share as many mixed media ideas and techniques as I can, but I can't stress enough that you do not need everything!
This is a very flexible and adaptable course. You can substitute supplies for almost all of the lessons, and I am happy to suggest alternative options.  
With this in mind, there isn't a specific supply list. Instead, I recommend that you look at my FAVORITE ART SUPPLIES. This will give you a sense of what I use in the program and give you a few ideas to get you started.  
Will there be an online community for this course?
Yes! You will be invited to join the private Creative Blend Art Program Facebook Group. The Facebook Group is optional as all course content will be posted on Teachable, but if you want to share your work and ask questions, the Facebook Group will be available to you.

Can I get a refund if I'm unhappy with my purchase?
Because you're given immediate access to the class, I am unable to offer a refund. I encourage you to contact me at [email protected] with any questions prior to purchase.